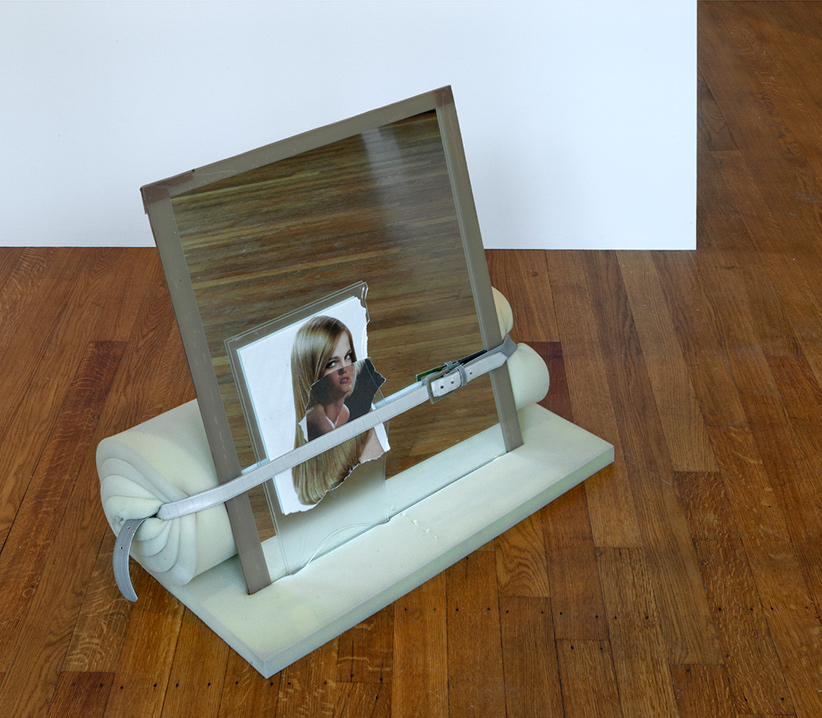 For Wild Horses & Trojan Dreams, curators Laura Herman and Pieter Vermeulen selected artists that offer new perspectives on current forms of authorship, subjectivity, knowledge and artistic research.
Curatoren: Laura Herman en Pieter Vermeulen
The participating artists challenge the boundaries of artistic freedom and explore the value of art today.
During the conception of the exhibition, curators Laura Herman and Pieter Vermeulen kept a blog.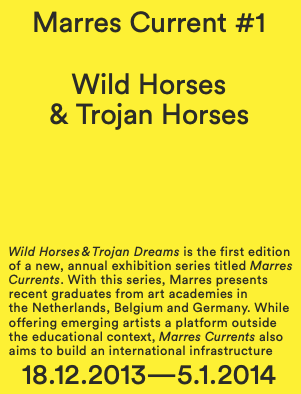 Participating Artists
Fabian Altenried, Nima Bahremand, Lou Benesch, John Bijnens, Christophe Clarijs, Rens Cools, Lisa Decavel, Sven Dehens, Kipras Dubauskas, Sibe Duijsters, Daan Gielis, Laetitia Jeurissen, Ekaterina Kaplunova, Jóhanna Kristbjörg Sigurðardóttir, Saori Kuno, Astrid Mingels, Juan Pablo Plazas, Sanne Vaassen, Jelena Vanoverbeek, Charles-Henry Sommelette.
Participating academies
Academie voor Beeldende Kunst Maastricht, Koninklijke Academie voor Schone Kunsten Gent, KASKA Antwerpen, Kunstakademie Düsseldorf, MAD-Faculty Hasselt, PXL Universiteit Hasselt, Sint-Joost Den Bosch, Sint-Lucas Antwerpen, Sint-Lukas Brussel, Sint-Lucas Gent, The Académie Royale des Beaux-Arts Liège.
Artist Pecha Kucha
The Artist Pecha Kucha took place on 18 December 2013 at Lumière Cinema Maastricht. The afternoon lasted from 10:30 – 17:00. After the presentations there will be an informal meeting with drinks and snacks at the atelier of Maastricht-based artists and designers Valentin Löllmann and Fabian von Spreckelsen and writer Guus van Engelshoven.