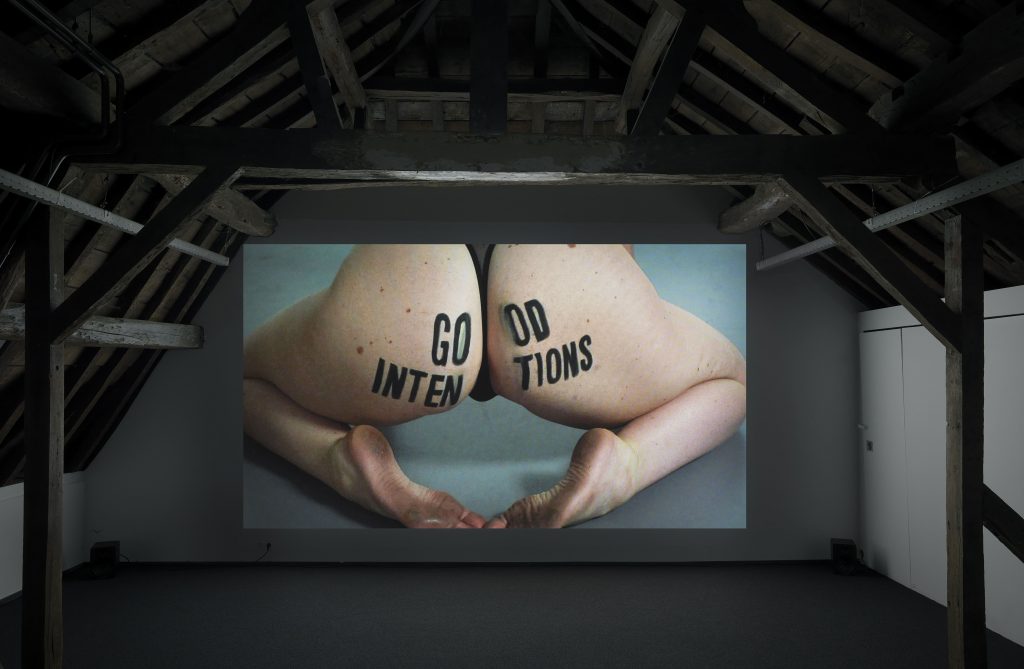 Good Intentions, brought together personal stories and political statements dealing with identity, youth and cultural traditions.
Curators: Marian Cousijn, Bertan Selim and Anne Ruygt
From twerking to vlogging children, from the French Revolution to drone warfare and from pickling chestnuts to selling your soul for an ice cream.
Many of the selected artists moved to the Euregion from different parts of the world. Through their work they reflected on society and contemplated belonging in today's established socio-political order. The artists treated subjects ranging from happiness to alienation; from controversial histories to the perversity of the internet. Their works question morality and focus on the tension that occurs between cultural appropriation, conformism and individualism.
Good Intentions combined photography, video, installation, performance, print and sculpture. Centering on the artists' personal perspectives and experiences, it illustrated the complexity of self-definition in today's world.
The exhibition presented the work of 17 emerging artists who recently graduated from Belgian, Dutch and German academies, and is part of the annual Currents series, organised by Marres and Z33.
The works of Pavel Balta and Nasrin Tork consisted partly of performances. During the exhibition they were present a few times in Marres to perform. The audience could for example sell their soul to Balta for an ice cream made of ceramic.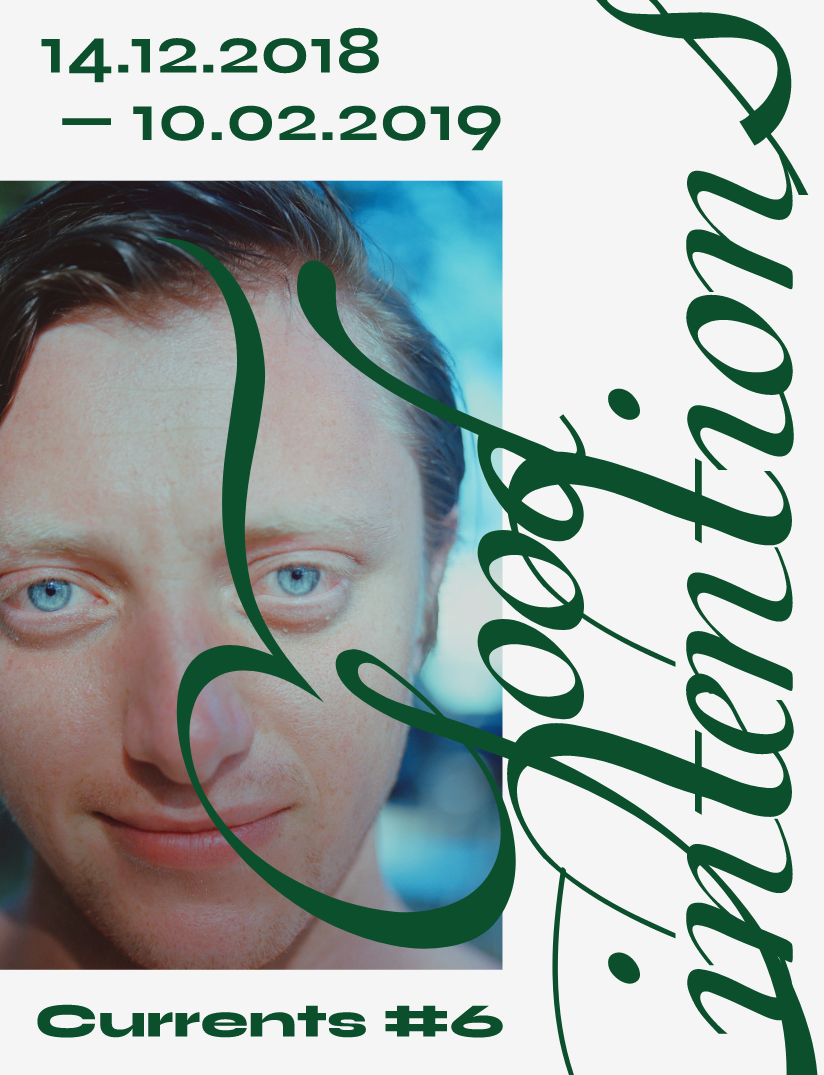 Curators
Marian Cousijn (1987) studied art history at the University of Amsterdam, followed by a Master's degree curating art and cultures and a traineeship at the Stedelijk Museum Amsterdam. She worked as a gallery manager at Upstream Gallery, a project assistant at Stedelijk Museum Amsterdam and as an art editor for the Dutch online platform The Correspondent. Last year Marian worked as a Mondriaan Fund Curatorial Fellow at Tate Modern.
Bertan Selim (1980) is a manager, editor and consultant in the arts, specialized in international grant making, photography and visual arts. Bertan currently works as head of Grants and Collaborations at the Prince Claus Fund in Amsterdam.
Anne Ruygt (1988) is an art historian and curator. She was part of the curatorial team at the Stedelijk Museum Amsterdam. In 2016 she published an anthology of Dutch photography criticism, in collaboration with Frits Gierstberg and nai010 publishers. Anne writes for art magazines including Metropolis M and EXTRA.
Grensverleggers – supports cultural collaborations between parties in Flanders, the Province of Noord-Brabant, the Province of Limburg and the Province of Zeeland, Mondriaan Fund – he public cultural funding organization focusing on visual arts and cultural heritage and FLACC, which offered a residency to four participating artists.