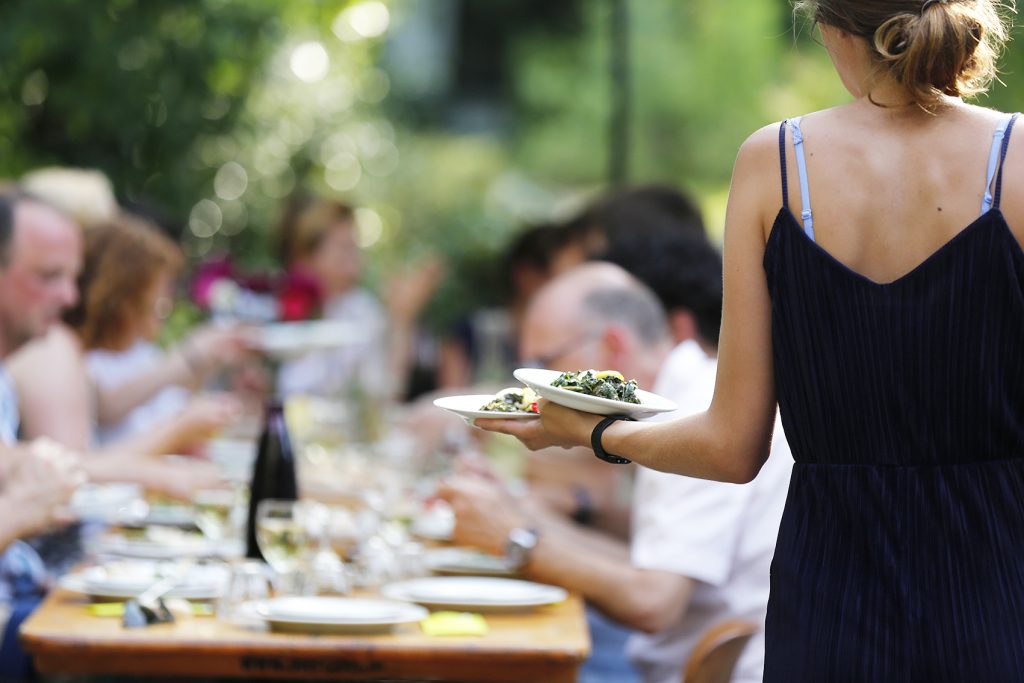 In the garden you will find the bustling restaurant Marres Kitchen, where you can enjoy delicious dishes with a Mediterranean touch in an informal atmosphere during the day and evening. Taste the chef's cooking, served with the disarming cordiality and international allure that characterizes Marres.
Marres Kitchen is regularly tipped in the press as one of Maastricht's favorite hotspots for lunch, drinks and dinner:
"In de zomer zit je hier in de stadstuin en voordat je eet kun je een tentoonstelling bezoeken in hetzelfde pand. Marres Kitchen is onderdeel van het historische huis Marres, waar verschillende exposities en andere creatieve evenementen worden georganiseerd. Bij Marres proef je de Mediteraanse keuken. Denk dan aan gnocchi, lamsstoof, gegrilde tonijn en diverse mezze."
Lunch in Maastricht bij Marres Kitchen
Marres Kitchen is één van de nieuwste hotspots. En nu al mijn favoriet voor lunch in Maastricht. Supergoede Mediterrane keuken met een ruime keus aan de lekkerste gerechten. Marres Kitchen is het museumcafé van het culturele centrum Marres in de Capucijnenstraat in het centrum van Maastricht. Leuk om even bij Marres binnen te lopen en de expositie te bekijken! Bij Marres Kitchen hebben ze een mooie grote tuin waar in de zomer een buitenrestaurant en terras geopend worden. Ook een super locatie voor een feestje! Marres Kitchen is een fijne locatie voor lunch in Maastricht of gewoon een koffietje. Het café restaurant is open tot 19 uur dus ook leuk om vroeg op de avond wat te eten. De lange picknick tafels in combinatie met de design stoelen geven Marres Kitchen een relaxed sfeertje mee. Ik heb voor jullie de aubergine spread met granaatappel en de caprese salade getest. Allebei super lekker!"
"Adjunct to a gallery for contemporary art, dishes span the Mediterranean spectrum, with a fair variety of meat-free options especially among the beautifully crafted Middle Eastern mezes. The semiwild garden is an appealing part of the atmosphere, tucked quietly away off a noncommercial minor street."
Door Barts Boekje als een van de allerleukste tips voor Maastricht:
"Kunst kijken en Maastricht is een 1-2-tje. Je struikelt er over galeries met werk vanuit alle stromingen, van klassiek tot modern, vooral in de straatjes net buiten het compacte winkelcentrum. Favoriet is het eigentijdse Marres. Het statige herenhuis dat ooit behoorde aan een brouwersfamilie – kunst, friet met zuurvlees én bier, dat is Maastricht – werd verbouwd tot een plek waar inspirerende eigentijdse exposities te zien zijn, waar lezingen worden gegeven en waar je trainingen kunt volgen. Een andere reden voor een bezoek aan het karakteristieke, intieme Marres is Marres Kitchen: echt goed en toch ongecompliceerd tafelen? De chef kookt bijzondere gerechten uit het Midden-Oosten met een mediterrane touch, met ingrediënten uit de regio. In de zomermaanden kan een en ander in de prachtige binnentuin gegeten worden. Alleen een kop koffie drinken kan ook."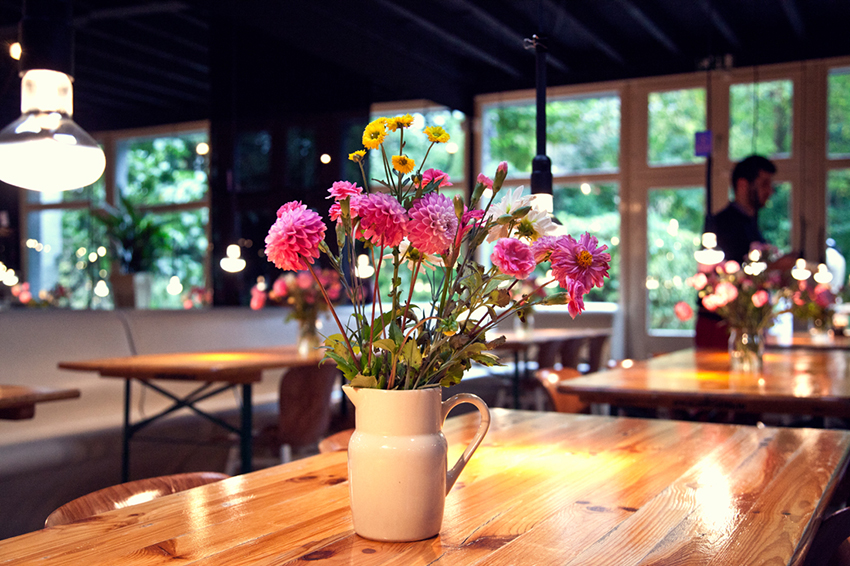 Reservations
To reserve a table, call +31 (0) 6 13 33 35 83
Gift card
Marres sells gift cards from Marres Kitchen for €25 at the reception desk and in the webshop.
Opening hours
Open Tuesday to Sunday
12:00 – 17:00
18:00 – 23:00 (Kitchen closes at 22:00)
Closed on Mondays
Closed on holidays:
Carnaval February / 19 to 21
Easter Monday / April 10
Whit Monday / May 29
Christmas Day / December 25
Open on holidays:
Good Friday / April 7
Easter Day / April 17
King's Day / April 27
Liberation Day / May 5
Ascension Day / May 18
Whit Sunday / May 28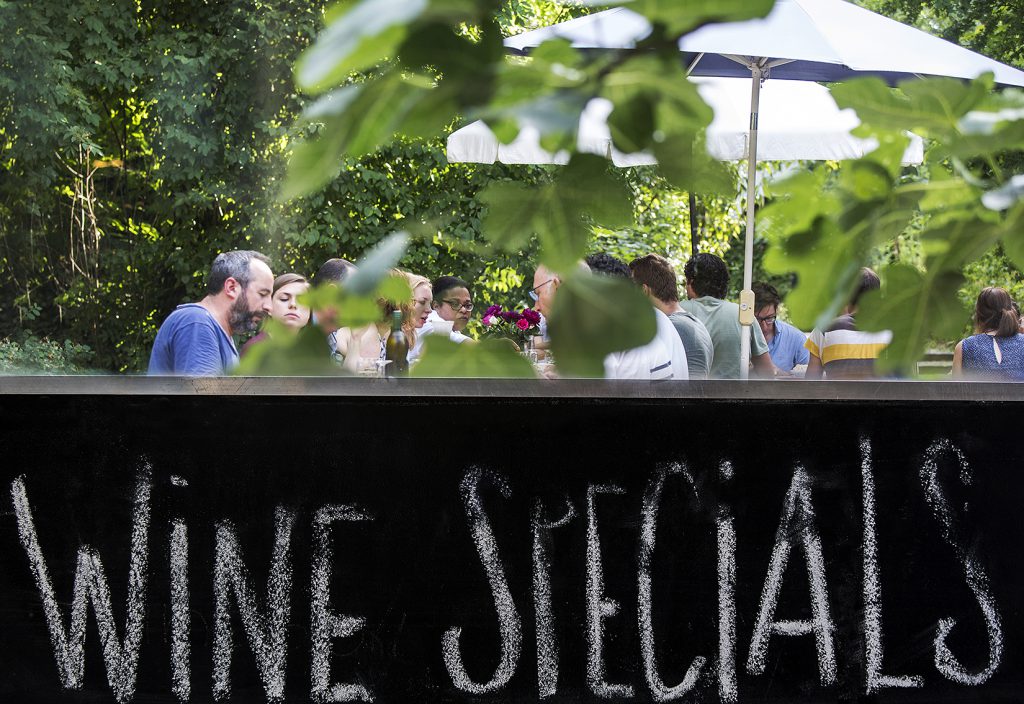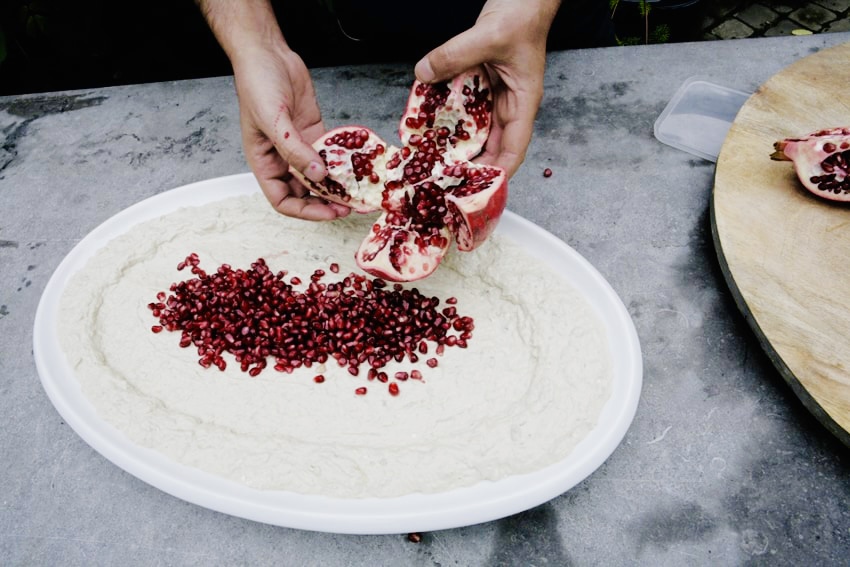 Menu
Our vegan-friendly menu offers something for everyone, whether you're a vegan or lover of a piece of fish or meat, you'll find plenty to choose from. You are of course also welcome for a cup of coffee or tea.
Combine art with dinner, lunch or drinks.
Combine your lunch, dinner or drinks at Marres Kitchen with art: in addition to the restaurant, the same historic building also houses the museum Marres, House for Contemporary Culture. With a diverse program here you will discover art in the broadest sense of the word. Visit the exhibitions, participate in the diverse workshops or discover Maastricht with an art walk. To stimulate all your senses, Marres collaborates with artists, musicians, perfumers, scientists and chefs. Click below to view the current program.