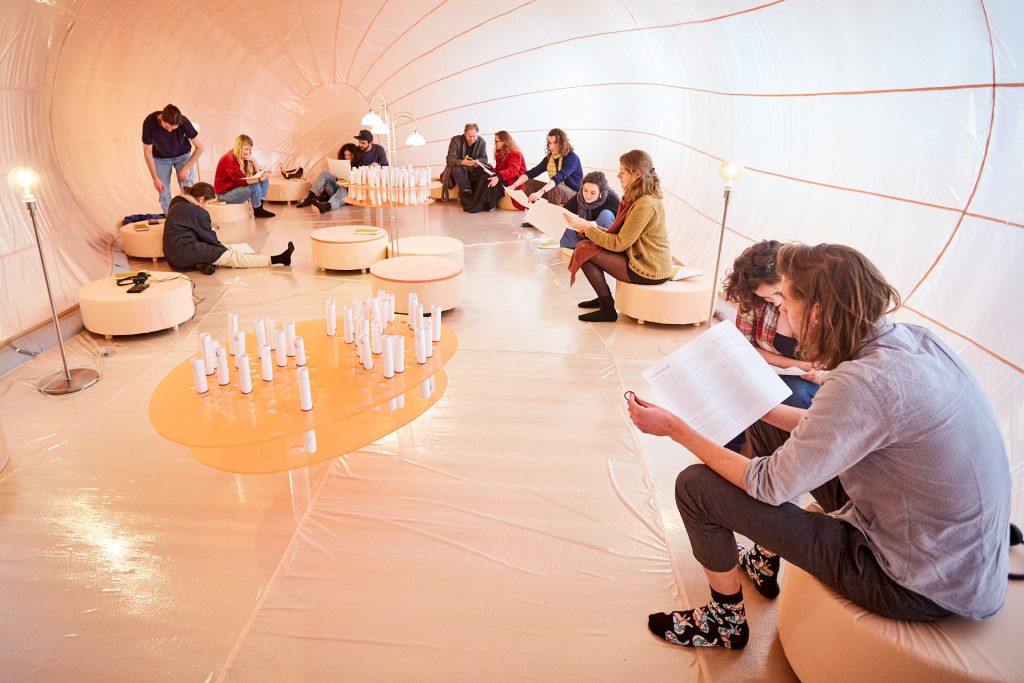 Discover the program of Marres
With an extensive program, Marres explores the physical and sensory experience of contemporary culture. Among other things, Marres explores this with exhibitions that move through the house like a landscape, a workshop series at the intersection of art and science under the title Training The Senses, and a participation and education program aimed at groups ranging from elementary school students to the elderly. With the talent development program Currents, Marres offers young creators a platform for professionalization. Marres also issues unique publications and develops walks with artists in the city and region.
In addition, Marres regularly opens its house and garden to young makers, such as at the performance festival ROOMS, participates in the annual Festival Maas! and Museum Night and hosts the FASHIONCLASH Festival. Behind the house you will find the public city garden, where Marres regularly organizes activities such as picnics, performances or afternoons to pick fresh fruit.
See below an overview of both our current and upcoming exhibitions as well as our workshops, events, education program and publications.
Exhibitions
With exhibitions that extend throughout the house, Marres sets itself apart from other art centers. These total installations take over rooms, hallways and stairwells, connecting walls, floors and ceilings. In this way, the exhibitions offer a landscape of shifting perspectives and unfamiliar walking routes to stimulate your sensory experience.
Workshops & events
Throughout the year, Marres offers several interactive activities in which you as a visitor can participate. For example, we organize workshops with artists, scientists and performers. See which workshops and activities will take place soon and sign up.
Education
With educational programs on art and culture, Marres offers educational institutions and companies a unique visit to the current exhibition. In addition, the education team also visits schools in Primary, Secondary, and Tertiary Education.
Publications
Marres produces a variety of unique publications. Stop by in Maastricht and browse through our collection of art books or view all publications online in the webshop.
Walks
Explore the city and region with special walks that Marres has developed together with artists. The walks are available in the webshop and in the Marres museum shop in Maastricht.