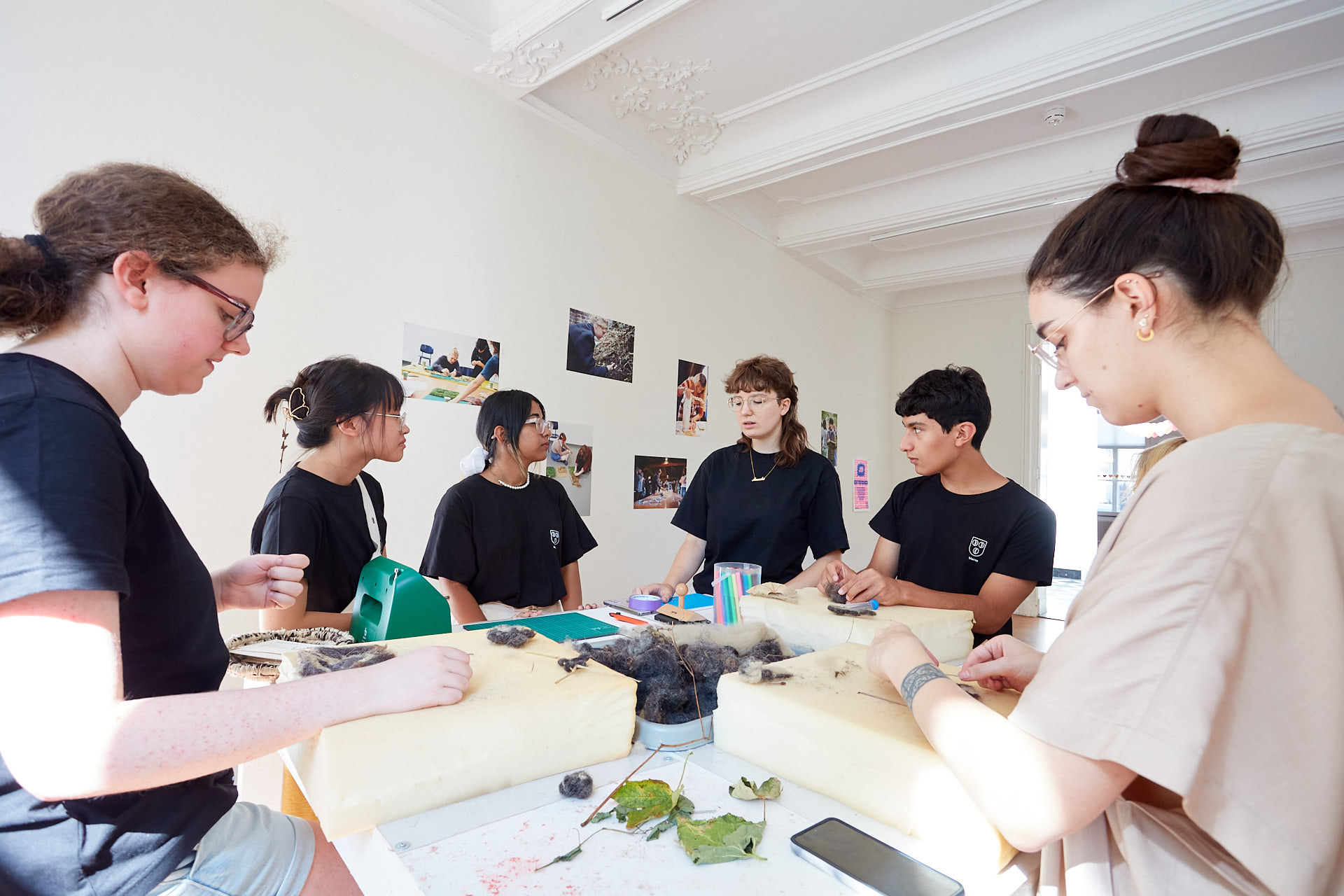 Do you ever think about the rapidly changing world around you? Are you curious about other people and cultures? Have you always wanted to know what goes on behind the scenes of a cultural institution? Are you 14 to 21 years old and would you like to convey your enthusiasm to peers? Then Extended is looking for you!
A new group of Extended will start in September 2023. Would you like to join? Send an email to anneke.haane@marres.org. After signing up, you will receive an invitation to come and meet Extended.
Extended meets every Saturday between 12:00-14:00 from September 30, 2023 through January 20, 2024 (excluding school vacations).
Locations: Marres, House for Contemporary Culture and the Jan van Eyck Academy.
Marres and the Jan van Eyck Academy collaborate on the education program Extended: the youth department of both institutes, where you work on a social art project for four months under professional guidance. At Extended, you research in a team how to make young people use or experience their senses in a different way. How can you make people hear, feel, smell, see or taste something to make them think?
Coached by Anneke Haane, Extended offers you an unique look behind the scenes through your own project. With the knowledge and assistance of curators, scientists, artists and communication heroes, you'll discover contemporary culture from different sides.
Customized education programs
Marres develops customized programs for educational institutions, companies and organizations and regularly supervises interns. Curious about the possibilities? Please contact us to discuss the possibilities.
Curious what Marres' education team is up to? Check out all the projects and read the latest news in the education blog.