What can we learn from the information our senses give us? And how can this bodily knowledge be employed within contemporary culture? Marres encourages students to participate in researching this form of senses-based learning. In addition to the offer below, Marres also develops customized programs. (Art) students can gain practical experience in research and education at Marres.
Extended
Extended is the youth section of Marres and Jan van Eyck Academy, where participants work on a social art project for four months, providing a unique inside look at an art institution. In a team, young people explore what kind of sensory knowledge comes from experiencing contemporary culture. They devise activities and engage in experimentation to find new ways of perceiving culture: can you make people hear, feel, smell, see or taste something to make them think?
Type of activity
Internship / residency
Duration
4 months
Age
14 to 21
Location
Marres and Jan van Eyck Academy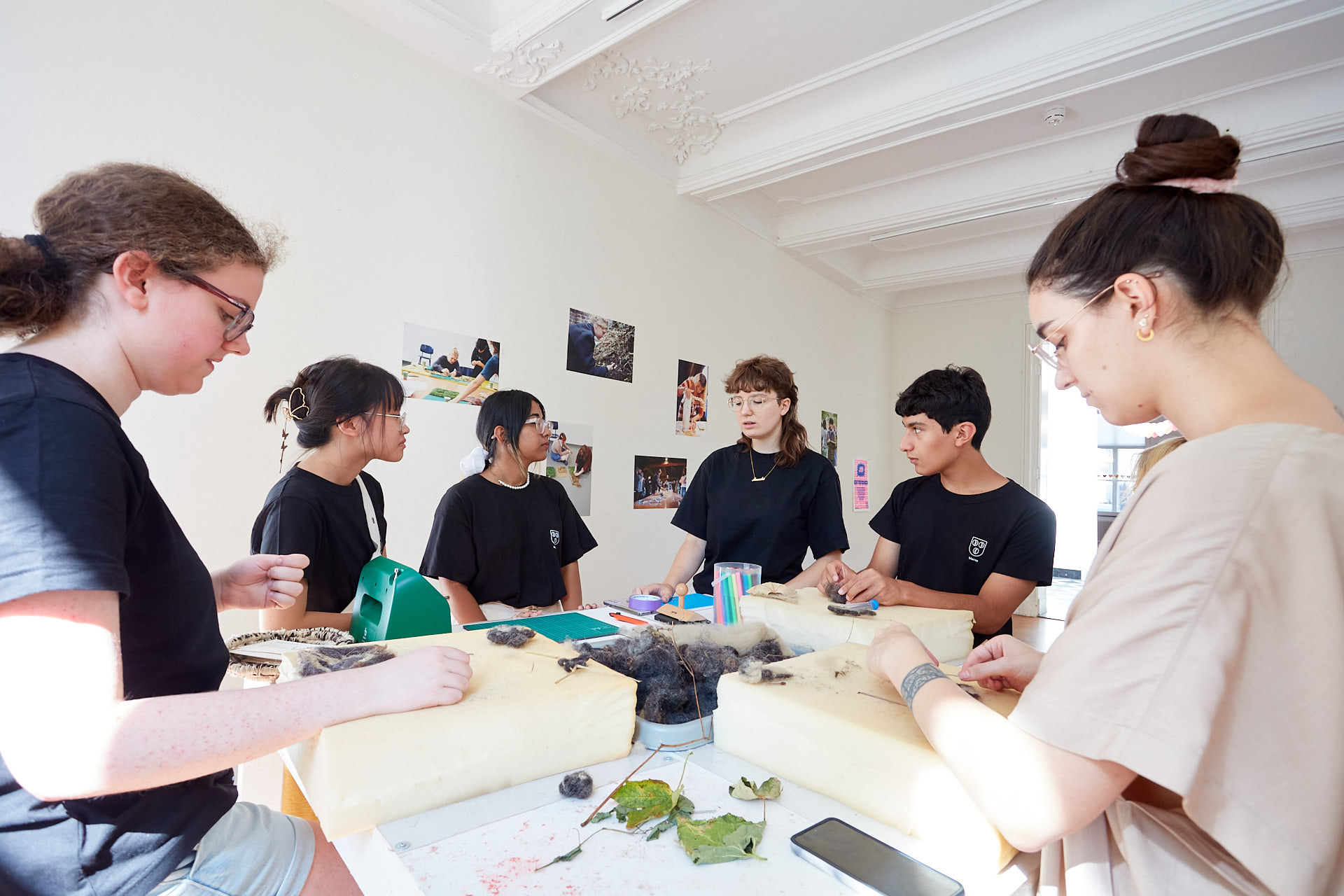 Premium
Premium is Universiteit van Maastricht's honors program for high-performing, motivated master's students. These students work in interdisciplinary teams on a project for a client from the (local) work field under the guidance of a project mentor. Marres annually supervises a team of premium students who spend a semester researching the knowledge the body gives us through our senses, versus the knowledge we get from books. What do the senses say about our contemporary culture? And how might one examine the effect of bodily knowledge? In recent years, these studies have resulted in a guide with practical exercises (5enses), a sense tour of Maastricht, the Sounds of Home challenge in the corona lockdown and a series of podcasts and film clips. studies geresulteerd in een gids met praktische oefeningen (5enses), een zintuigentour van Maastricht, de Sounds of Home challenge in de coronalockdown en een reeks podcasts en filmclips.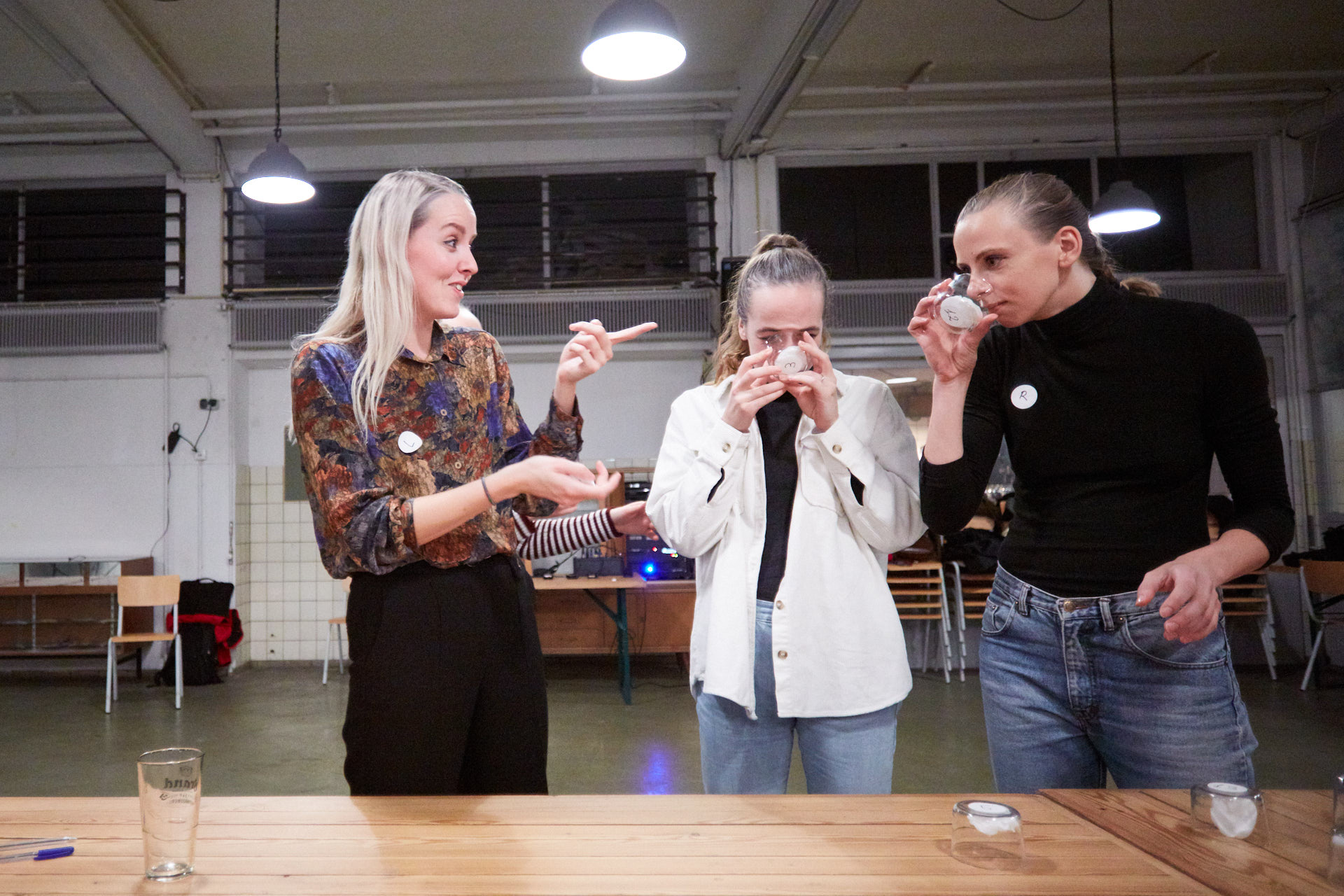 Senses-based learning
Senses-Based Learning aims to explore the importance of sensory learning for university students in their professional practice. Senses-Based Learning does this by developing interventions and courses in the current curriculum, faculty wide. Marres participates in developing the assignments arising from the artists' practice, in the form of art-based research.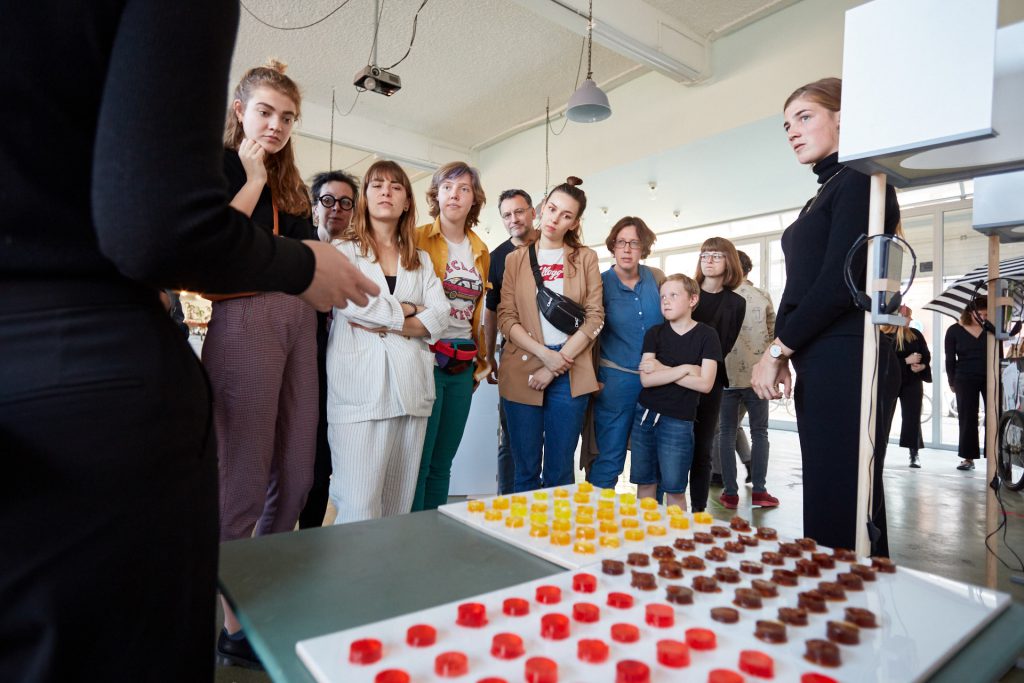 Customized education programs
Marres develops customized programs for educational institutions, companies and organizations and regularly supervises interns. Curious about the possibilities? Please contact Ilse van Lieshout.
Curious what Marres' education team is up to? Check out all the projects and read the latest news in the education blog.