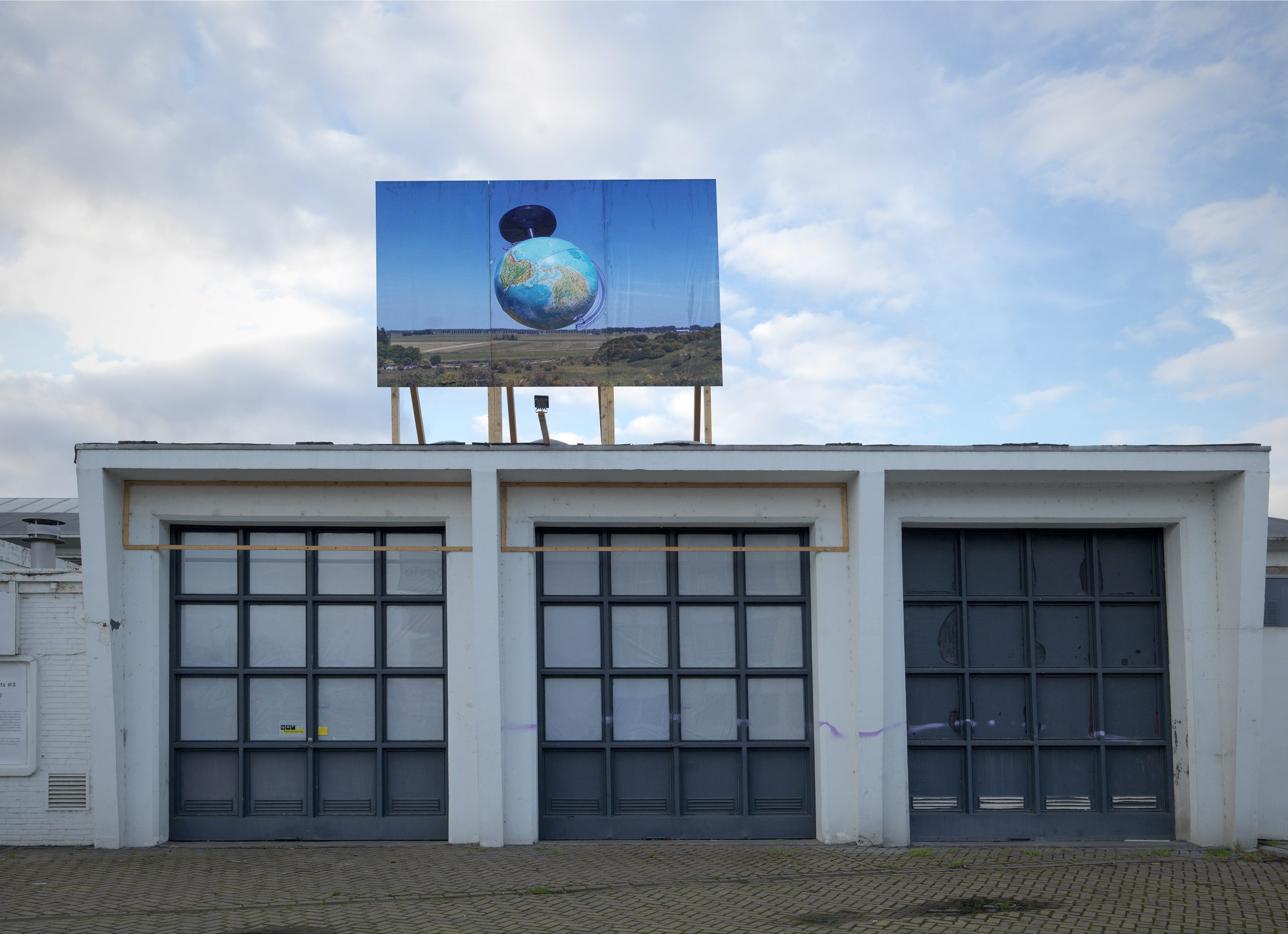 Marres Currents #3 is the third edition of the annual exhibition series titled Marres Currents.
Curators: Agata Jaworska, Ina Hollmann, Eva Jäger and Guillemette Legrand
With this series, Marres presents recent graduates from art academies in the Southern Netherlands, Belgium and Germany. While offering emerging artists and curators a platform, Marres also aims to build an international infrastructure for talent development.
Agata Jaworska is invited as guest curator for this year.
Jaworska teaches at the Sandberg Instituut, the Design Academy Eindhoven and the ArtEZ Institute of the arts. As a curator she created several exhibitions. Her outstanding exhibition In No Particular Order during the Dutch Design Week last year showed work of young designers. For Marres Currents #3, Jaworska gathered a team of curators around her. Ina Hollmann, Eva Jäger and Guillemette Legrand, (former) students of the Design Academy Eindhoven.
"We are interested in the way young artists position themselves in society and in their ideas about what an art practice can be", says Jaworska. "Marres Currents offers artists the opportunity to think about emerging trends in the region and in broader discussions with artists, teachers, collectors, curators and the public".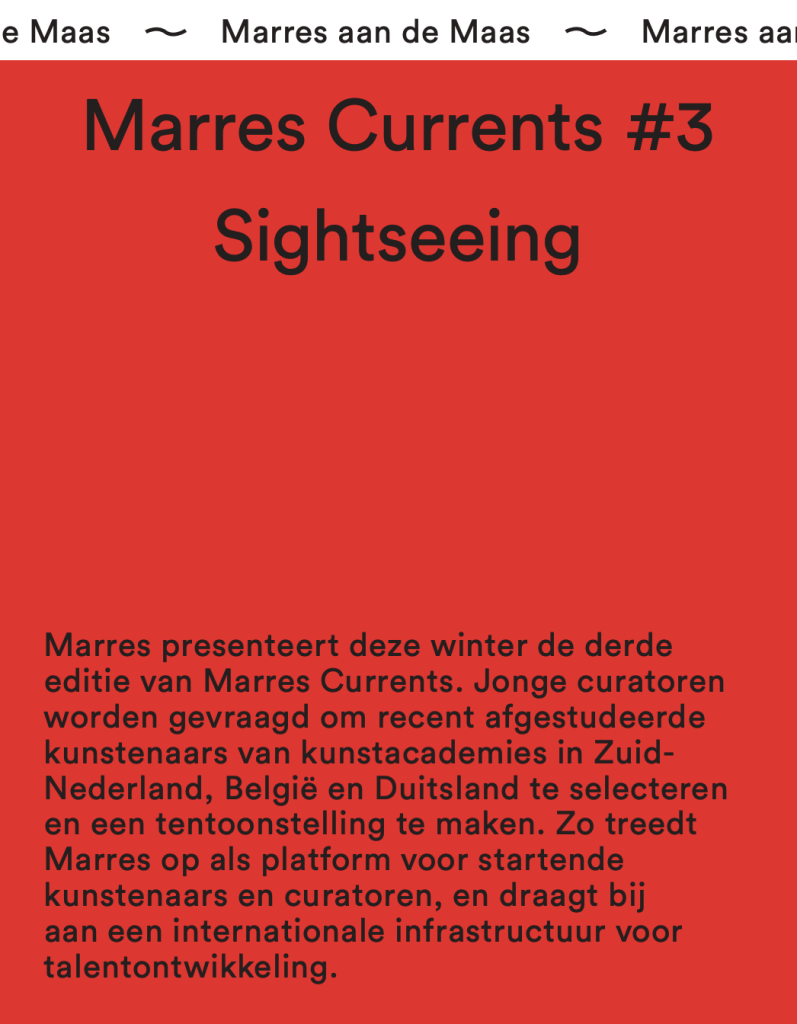 Marres aan de Maas
Marres Currents #3 takes place at a different location. Address: De Griend 2 Maastricht. We are calling this location Marres on the Maas. The Marres Currents #3 exhibition is open from 17.12.2015 until 5.2.2016.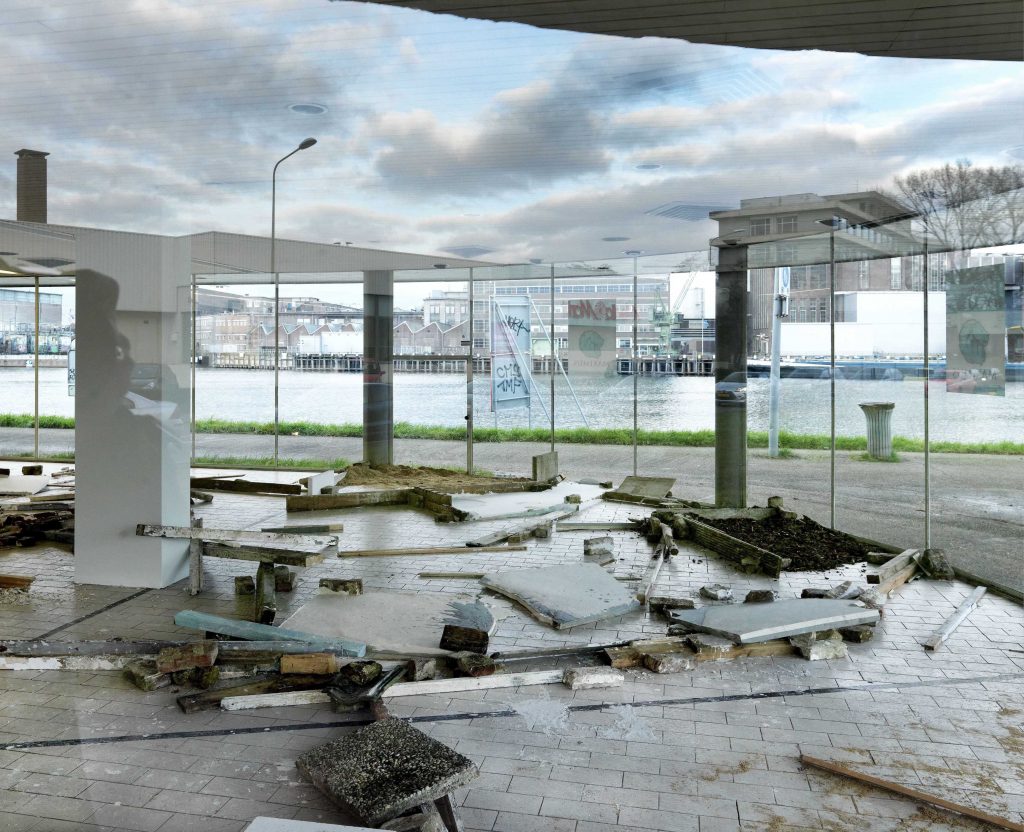 Participating artists
Carlos Alfonso, Darcey Bennett, Maud van den Beuken, Jan van den Bosch, Asieh Dehghani, Stef van den Dungen, Mirte van Duppen, Ivo van den Elzen, Bauke Evers, Alessandra Ghiringhelli, Mikaël Groc, Fanny Hagmeier, Anja Kempa, Eva L'Hoest, Denis Maksimov, Claudia Mann, Thomas Min, Roel Neuraij, Renan Schulze & Eline Kersten, Charlotte Smet, Skye Sun, Giuditta Vendrame en Gladys Zeevaarders.
Participating academies
AKV|St.Joost Den Bosch & Breda, Fine Arts Royal Academy Liege, Kunstakademie Düsseldorf, La Cambre Brussels, Maastricht Academy of Fine Arts and Design Maastricht, Media, Arts & Design Faculty Hasselt, Royal Academy of Fine Arts, Antwerp & Ghent, Sint-Lucas Beeldende Kunst Ghent, Sint-Lukas Brussels, St Lucas School of Arts Antwerp.
Guest Academies
Design Academy Eindhoven, Royal College of Art London, Sandberg Instituut Amsterdam, The Bartlett School of Architecture London.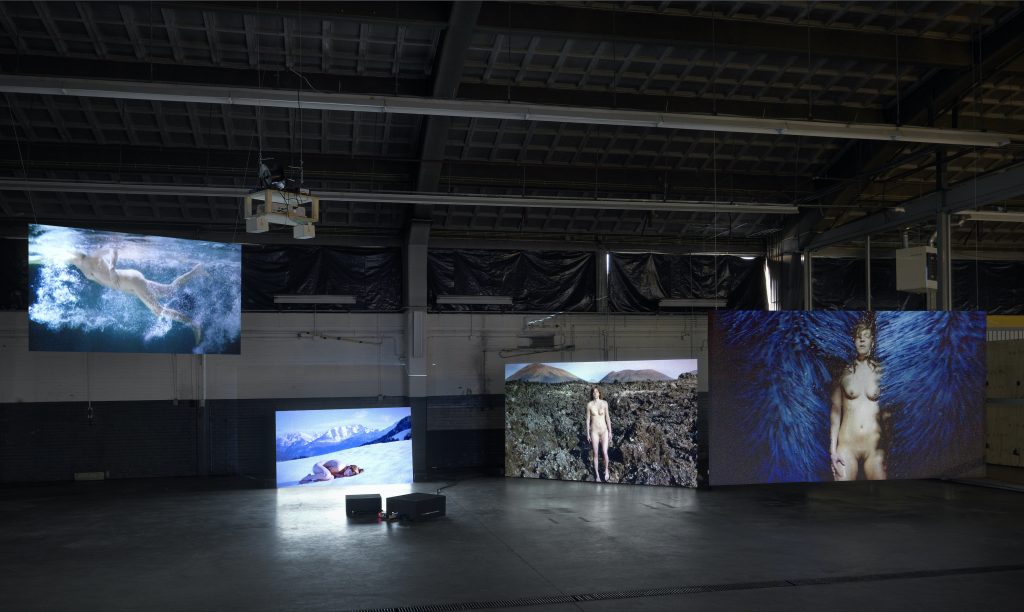 Sightseeing in De Brakke Grond Amsterdam
Part of the exhibition Marres Currents #3: Sightseeing was shown in Vlaams Cultuurhuis de Brakke Grond in Amsterdam from 19.02.2016 – 1.04.2016.
Public program
During the exhibition Marres Currents #3: Sightseeing, Marres and De Brakke Grond organised two debates.
Marres Dialogues took place on 3 February 2016 in Marres. The subject was 'The paradox of objective representation'. Philippine Hoegen (artist, professor at AKV|St Joost) moderated the dialogue between Paula van den Bosch (curator hedendaagse kunst Bonnefantenmuseum), Chris Keulemans (writer and journalist) and Agata Jaworska and Guillemette Legrand (curators Marres Currents #3: Sightseeing).
On August 3 2016, De Brakke Grond organised a debate about: The Fiction of Discovery: Curating academies. With Agata Jaworska and Guillemette Legrand (Curators Marres Currents #3: Sightseeing), Annelies de Vet (designer, initiator and curator based in Brussels), Karen Verschooren (contemporary art and design curator based in Belgium), Jeroen Boomgaard( art historian and art critic based in Amsterdam).
Education program
For the exhibition Marres Currents #3: Sightseeing Marres has developed a special education program. This program can be downloaded and used as lesson material at schools.
Press about Currents #3 Sightseeing