The eighth edition of Currents, titled And Me, Streams of You, brought together 14 young recently graduated artists from Belgium, Southwest Germany, and the Southeast Netherlands, in a network of stories, experiences, and viewpoints.
In a variety of forms, from installation to textile, and from video to performance, the selected artworks embodied the diverse streams between subjectivity and context.
Some of the artists were guided by lived experiences, some investigated historical tropes of cultural meaning or mythology through their relevance in a contemporary context and others proposed a highly personal take on systems of language.
For the first time since the start of Currents in 2013, due to the corona pandemic, a (targeted) open call was used to select artists. This gave graduating artists the opportunity to present their work to the curators, as many graduation shows had been canceled or postponed. The talent development process was also different from previous years. The training day, on which in previous years all artists gathered at Marres to present their work to each other and to network, took place online.
The exhibition was part of the long-running project Currents, which is a co-production by Marres and Z33.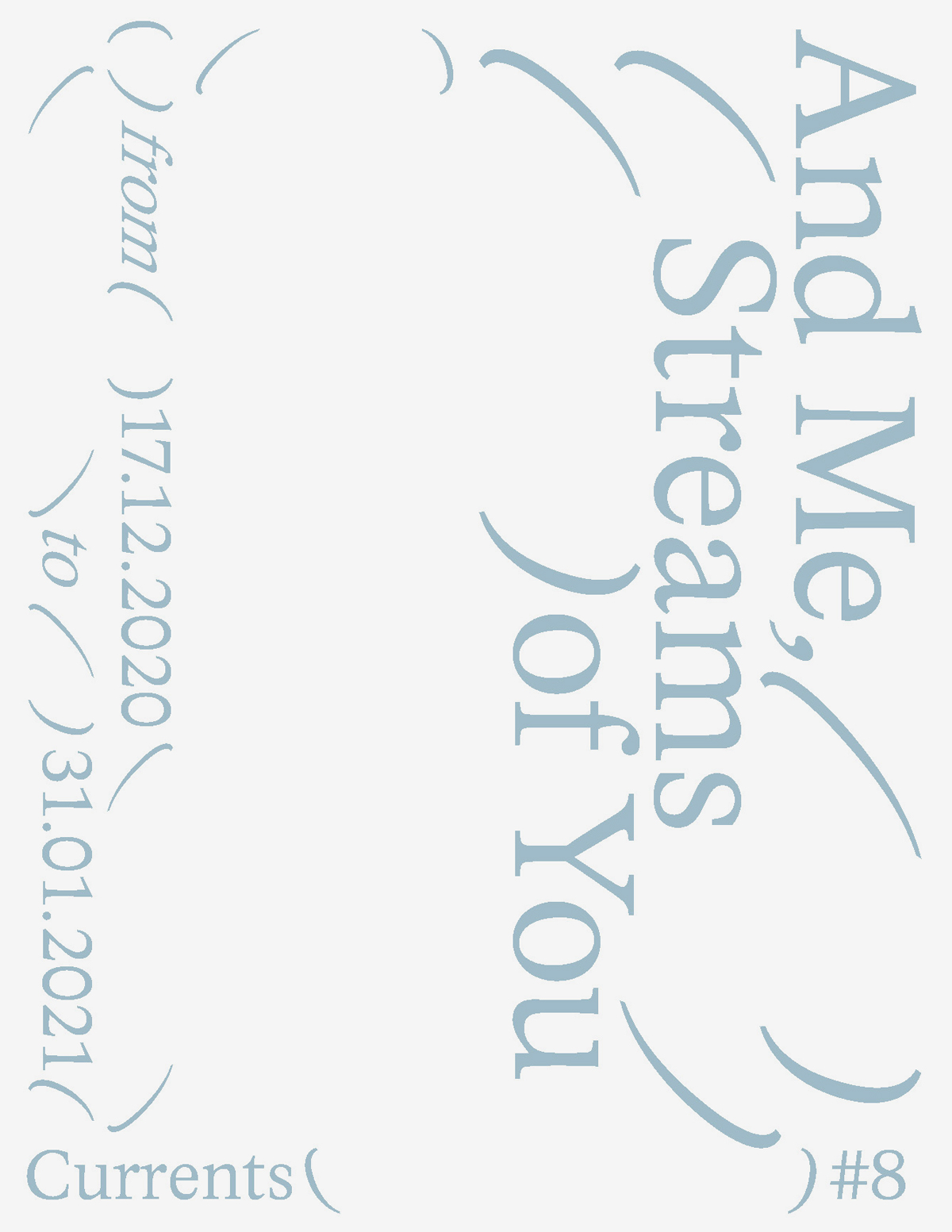 Artists
Manon Clement (LUCA, Gent), Günbike Erdemir (KASK, Gent), Puck Kroon (St Joost, Breda), María Morales Arango (LUCA, Brussel), Anthony Ngoya (La Cambre, Brussel), Hilde Onis (KASK, Gent), Marios Pavlou (Kunsthochschule für Medien, Keulen), Hannah Sakai & Maria Smit (Werkplaats Typografie, Arnhem), Wilf Speller & Nilz Källgren (Dutch Art Institute, Arnhem), Daniel Vorthuys (ArtEZ, Arnhem), Eugen Wist (Städelschule, Frankfurt), Karen Zimmermann (Kunsthochschule für Medien, Keulen).
Curators
Helena Julian (Belgium) is a curator and writer. She studied Art History and Critical Theory at the University of Antwerp. She writes for artists, institutions and magazines and teaches at the Sandberg Instituut. She was an assistant curator for If I Can't Dance, I Don't Want To Be Part Of Your Revolution and organized solo exhibitions for bologna.cc.
Tim Hollander (The Netherlands) is an artist, curator, scenographer and designer. He earned his Bachelor Fine Arts at the Hogeschool voor de Kunsten Utrecht in 2014 and in attended the residency program at the Jan van Eyck Academy in Maastricht 2016-2017. He works in a variety of media including installation, sculpture, drawing and self-published books.