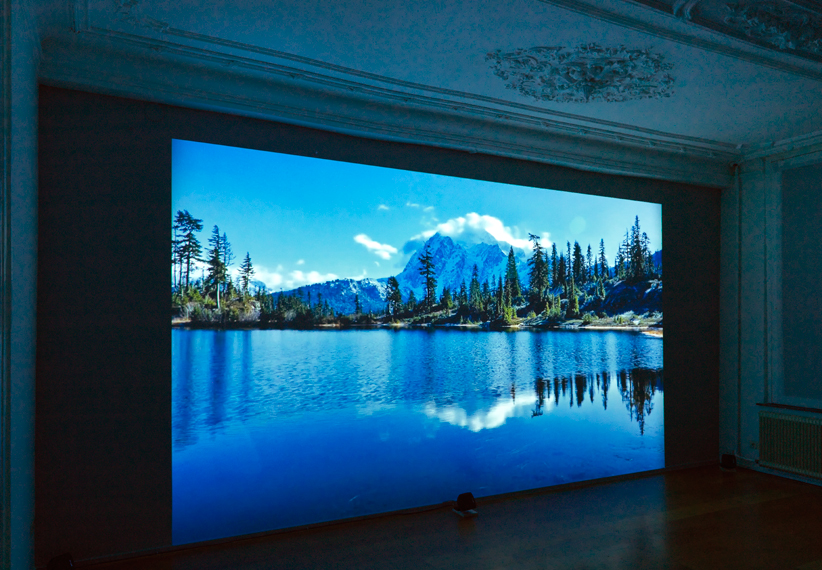 Crowds of people take a yearly vacation to relax, go on an adventure, party, and get a breath of fresh air.
Curator: Yvonne Grootenboer
Way past a sunny day at the beach, the modern leisure industry offers space tours, Tinder trips, mindfulness cruises and ecology flights. Some vacationers take a short break from a stressful job. Incidentally, they reorganize their lives forever. Most return with fresh resolve to continue their daily life. Vacation has thus become an intricate part of our working routine and is characterized by the same desire for stability, physical comfort, and a lack of surprises.
The exhibition Marres Tourist Office offered new stimuli to the tourist in various forms: a walk through Maastricht with an audio guide about the life of a famous artist, a picknick in the backyard of Marres and an opportunity for visitors to build their own castle with LEGO stones. During the weekends, Marres organised a full programme consisting of lectures and performances by Hans Aarsman, Wiel Kusters, Doina Kraal, a DJ-set by Mike Moonen and live radio shows by Ja Ja Ja Nee Nee Nee radio. The mix is still available via Radio Marres.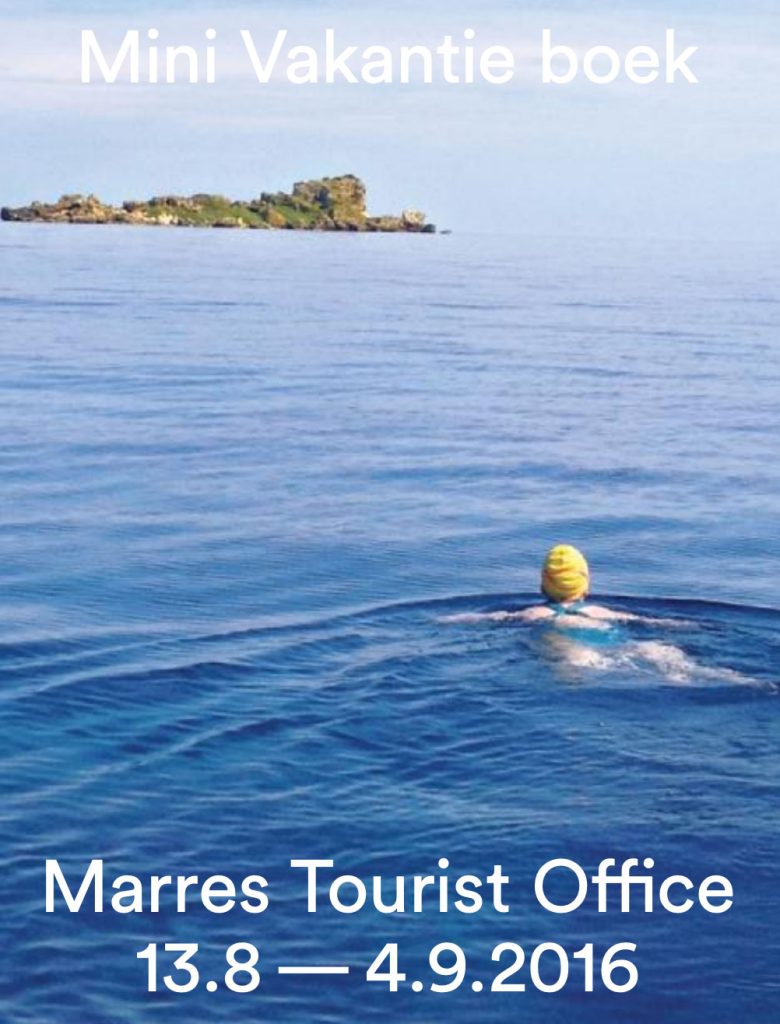 Participating artists
Hans Aarsman, Maarten Bel, Teresa Cos, Roger Cremers, Anna Frijstein and Nicola Godman, Ja Ja Ja Nee Nee Nee radio, Krijn de Koning, Frank Koolen i.c.w. Dier In Bedrijf, Doina Kraal, Wiel Kusters, Mike Moonen, Claudia Sola, Derk Thijs and Anneke Walvoort.
Ja Ja Ja Nee Nee Nee Radio goes on holiday
During the weekends the online radio station Ja Ja Ja Nee Nee Nee broadcasted live from Marres. Together with Mike Moonen and numerous guests. Can you travel to another place in sound for a while? What is the value of boredom? How does the summer sound?
During Ja Ja Ja Nee Nee Nee goes on holiday, you hear artists, tourists and sounds – local to the other side of the world – who take you on a journey, not by looking, but by listening. The live broadcasts were attended by audiences. Listen to the shows online.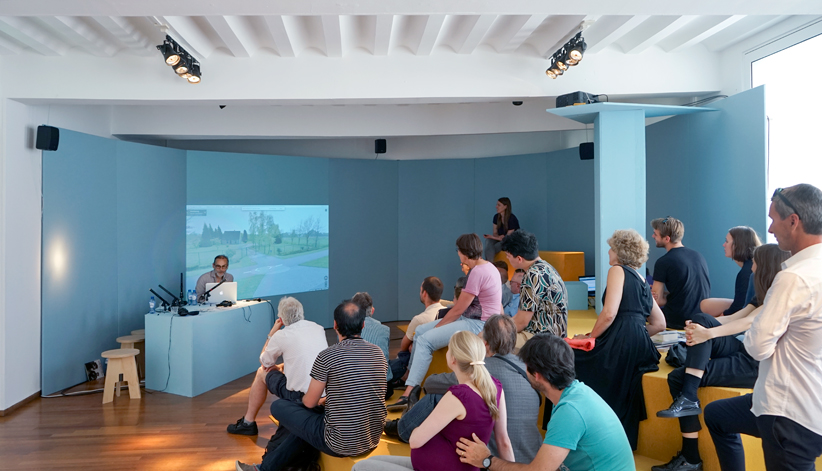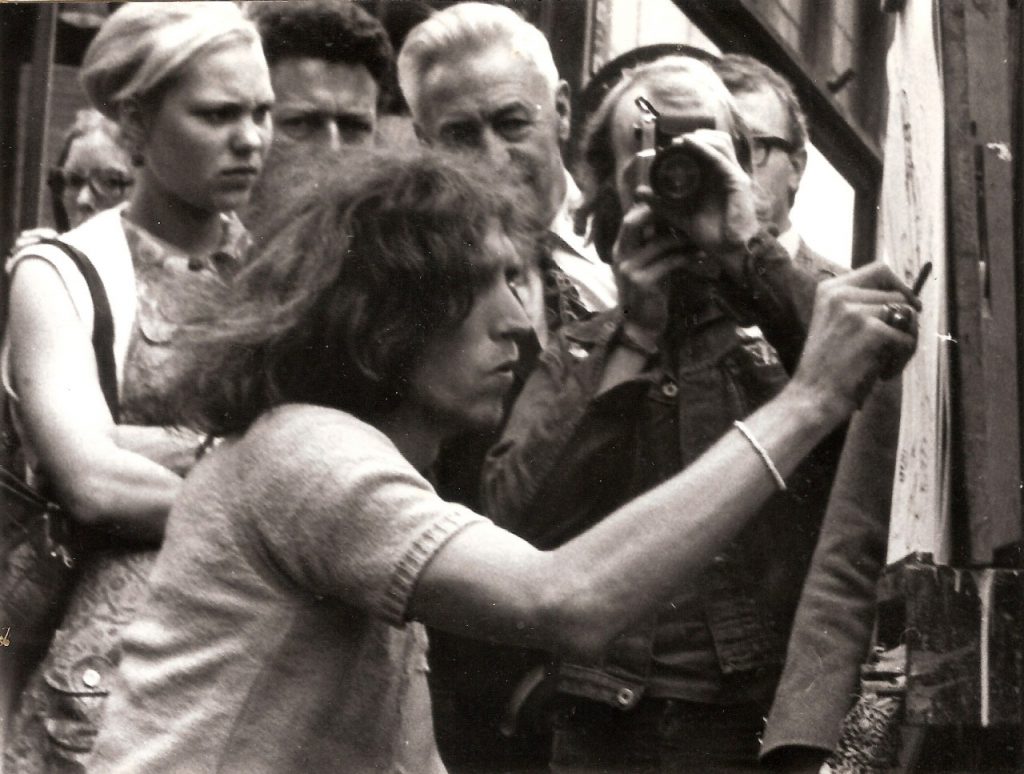 Der Raufbold Tour
For the exhibition Marres Tourist Office, artist Frank Koolen created in collaboration with the art collective Dier in Bedrijf Der Raufbold Tour, an audiotour about the life of the legendary Maastricht artist and bon vivant Luis C. Smeets. Luis was the inspiring reason for a city walk along important places in the life of one of the most controversial intellectuals in the region.
Win a vacation
In the run-up to the exhibition, Marres made an appeal to collect beautiful, strange, romantic, but above all unforgettable vacation memory. Four winners were selected, all of whom were given a weekend trip to Maastricht, with overnight stay. The competition was a collaboration with four Maastricht hotels: Kaboom Hotel, Trash Deluxe, The Dutch and the Kruisheren Hotel.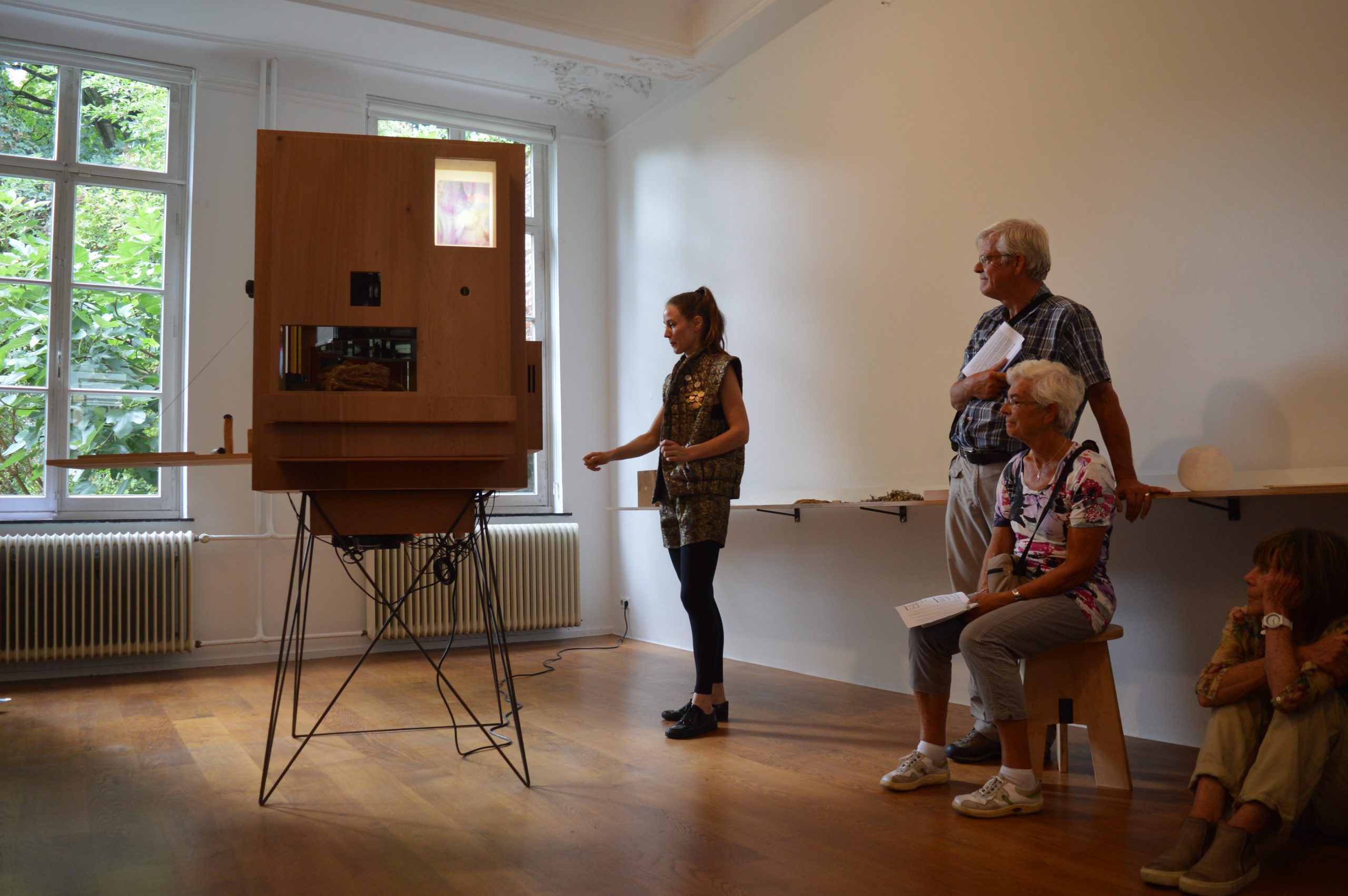 Family workshop
During the exhibition Marres Tourist Office offers workshops for the entire family. Join us on a journey and take on the role of both tourist and artist.
The scent of the forest in France, the sound of the Aegean Sea and how different does a pizza taste in Tuscany? During the workshop you will go back to your last holiday together with your parents. How different are your memories and what do you pay attention to during your holiday? How do you communicate if you can't speak the language?
The family workshop starts with a guided tour through the exhibition. After this you will go on a voyage of discovery and take a closer look at the artists' works.
Take part in the workshop together with your mum, dad, grandpa, grandma, carers, brothers and sisters.
The workshops will be given on the following days:
Wednesday: August 17th and 24th
Sunday: 21 and 28 August
Time: 3PM to 4PM
You can sign up by sending an email to: educatie@marres.org. Mention in your mail the date, how many people and the age of the participants.
Children (up to 16 years): 5 euro
Mom and dad: 10 euro (entrance ticket), MJK 5 euro
With the entrance ticket you can stay at Marres before or after the workshop to play with LEGO®, take a sensory walk or (in the weekends) watch performances. Look for the entire program on the website of Marres.
Press about Marres Tourist Office