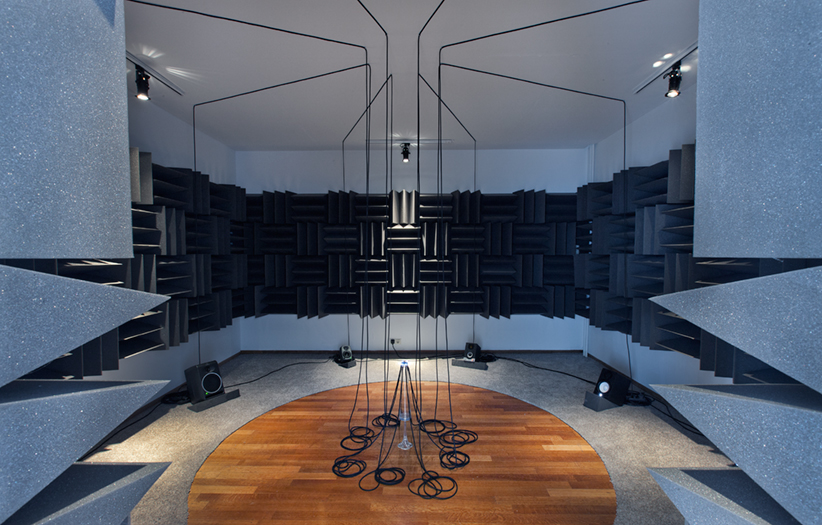 Secret sounds in Maastricht's Undergrounds
Curators: Juha van 't Zelfde and Valentijn Byvanck
What do we actually hear of the landscape in which we live? The drone of cars, revving scooters, and rumbling trams. Shop doorbells, church bells, ringtones, and singing birds. Heels tapping on the pavement, children's voices in the school, and cows in the countryside… We hear them, but rarely listen. With 11th-century liturgy and experimental music, ordinary sounds and electronic noise, soundtracks of sharks, web DJs, speech karaoke, radio, and voices, Marres opened a world of sound that had Maastricht buzzing during the summer.
In Marres, works were presented by Haroon Mirza, Ryan Gander, Sarah van Sonsbeeck, Lyndsey Housden, Chaim van Luit, Joseph Beuys, Anri Sala, Nishiko, and Paul Devens.
In addition to the group exhibition in Marres, Undertones took place at various locations in Maastricht: the marl caves in Sint Pieter, the Sint Servatius Basilica, the Kazematten, Intro in Situ and the Minderbroedersberg. On these locations, visitors could listen to sound installations and live performances by: Kaffe Matthews, Espen Sommer Eide, Grandelavoix, Rutger Zuydervelt and Mark Blain, Thomas Rutgers and Jitske Blom, and David Helbich.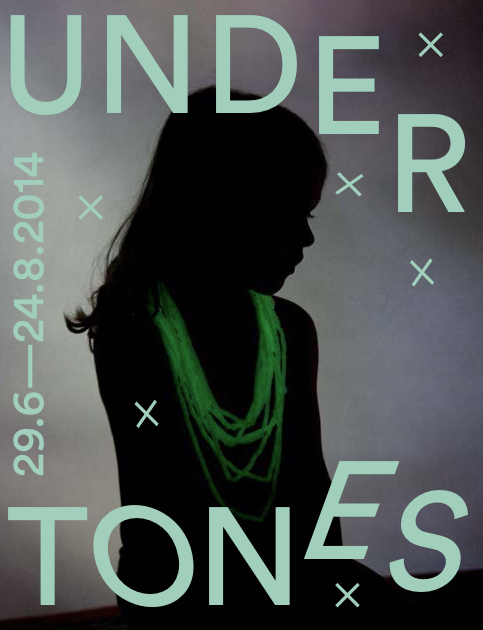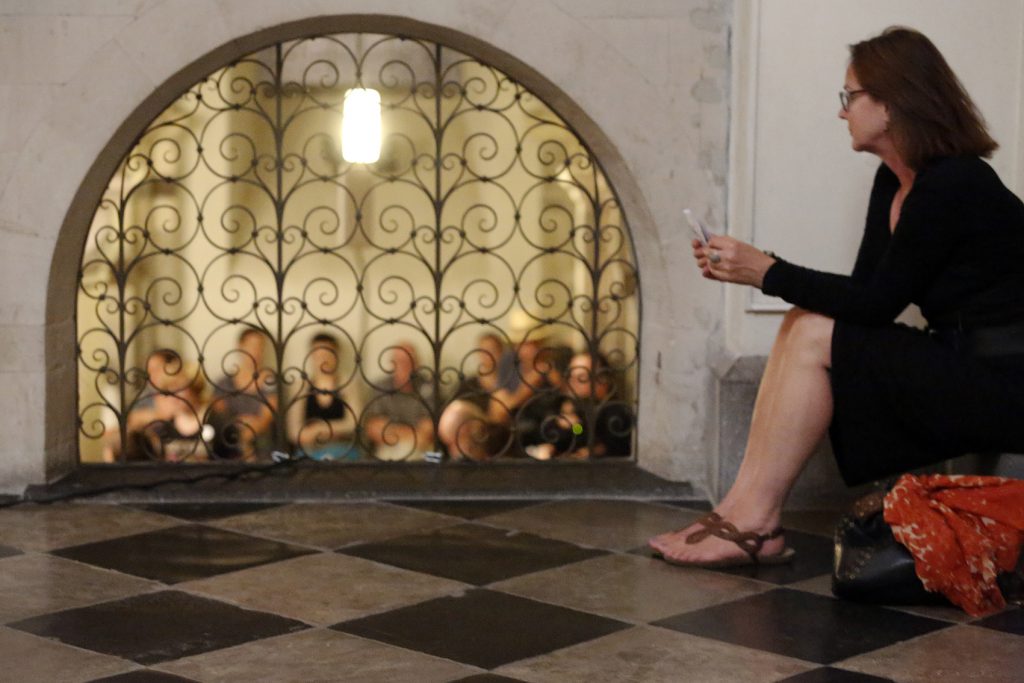 Outside Marres, Kaffe Matthews composed an audio-visual installation inspired by sharks for the marl caves of Sint Pietersberg. In the cells of the Minderbroedersberg, Espen Sommer Eide surrounded visitors with scattered sounds of political unrest.
In the crypt of the Basilica of St. Servatius, the ensemble Graindelavoix developed from July 16 onwards a sound installation based on the holy Servaas liturgy. Rutger Zuydervelt and Mark Bain made work for the Marres ice cellar and the 18th century fortifications. At Intro in situ, works by Thomas Rutgers, Jitske Blom, and David Helbich were heard.
Performances in Marres
Grandelavoix singer and choreographer/dancer David Hernandez, bass player Margarida Garcia and guitarist Manuel Mota met several nights in a row at Marres. They were brief but unique interventions, trying to grasp something of the resonance of a crypt, a space that is the marking and appropriation of a wandering body. These performances were open to the public.
Listen to the interview with curators Juha van 't Zelfde and Valentijn Byvanck in Nooit Meer Slapen. This interview was broadcasted on VPRO, Radio 1, on 28 June 2014.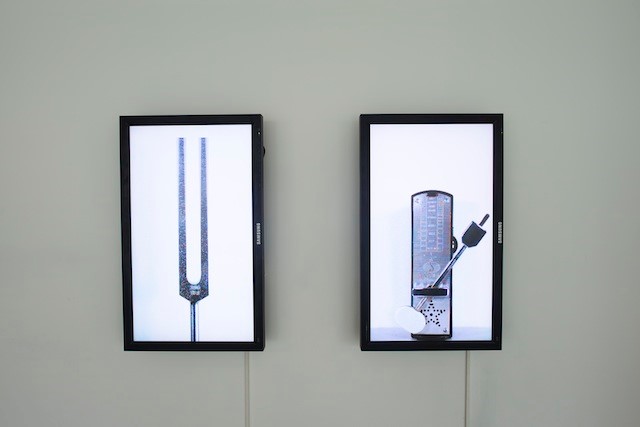 Fund 21, Stichting Elisabeth Strouven and Prins Bernhard Cultuurfonds