For an entire year, the artist Levi van Veluw has worked on The Relativity of Matter, an all-encompassing 350m2 installation for Marres.
Curators: Levi van Veluw and Valentijn Byvanck
After entering the space, the visitors found themselves in a maze of corridors, atmospheres and perspectives that challenged their senses. With The Relativity of Matter, Van Veluw presented an all-encompassing scenographic experience that immersed visitors in a world of disparate forms of expression.
Levi van Veluw's installation at Marres Capucijnenstraat 98 Maastricht allows a limited number of visitors.
The Dutch television programme Kunstuur interviewed Levi van Veluw about The Relativity of Matter.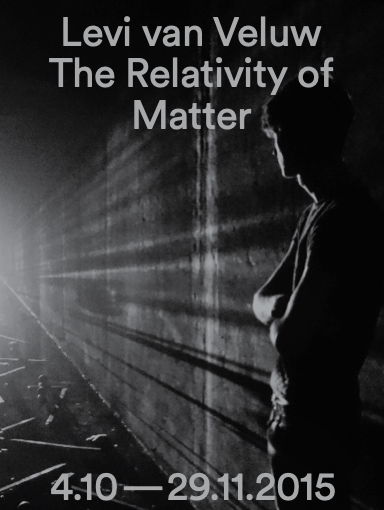 Levi van Veluw
Levi van Veluw was born in 1985 in Hoevelaken and studied at the ArtEZ Institute for the Arts in Arnhem. Since graduating in 2007, Levi van Veluw has created a variety of multidisciplinary works, including scenographic installations, photographs, films, sculptures, paintings and drawings.
Levi van Veluw's work has already been exhibited in Europe and the United States and has been
nominated for the Volkskrant Beeldende Kunstprijs 2015, where it was elected as a public favourite.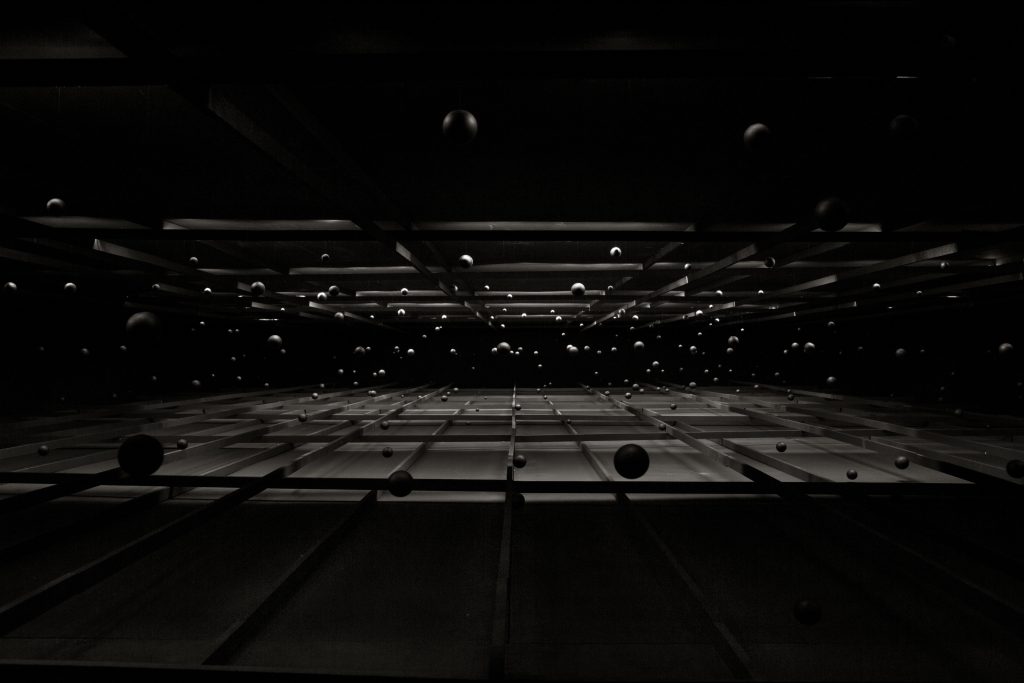 Crowdfunding campaign
Together with Voordekunst and Levi van Veluw, Marres organised a successful crowdfunding campaign for The Relativity of Matter to financial support and gain additional publicity. Over 25'000 euro was raised thanks to the generous support of over 141 people from all over Europe who contributed. We were told by our donors that they think The Relativity of Matter is a special project with an exciting theme. They praise the courage of Levi and Marres to make such a huge installation and are proud that the prestigious project is coming to Maastricht.
The Relativity of Matter in France
The immersive work The Relativity of Matter by the Dutch artist Levi van Veluw was on view at Domaine de Kerguehennec in France from 1 July until 4 November 2018.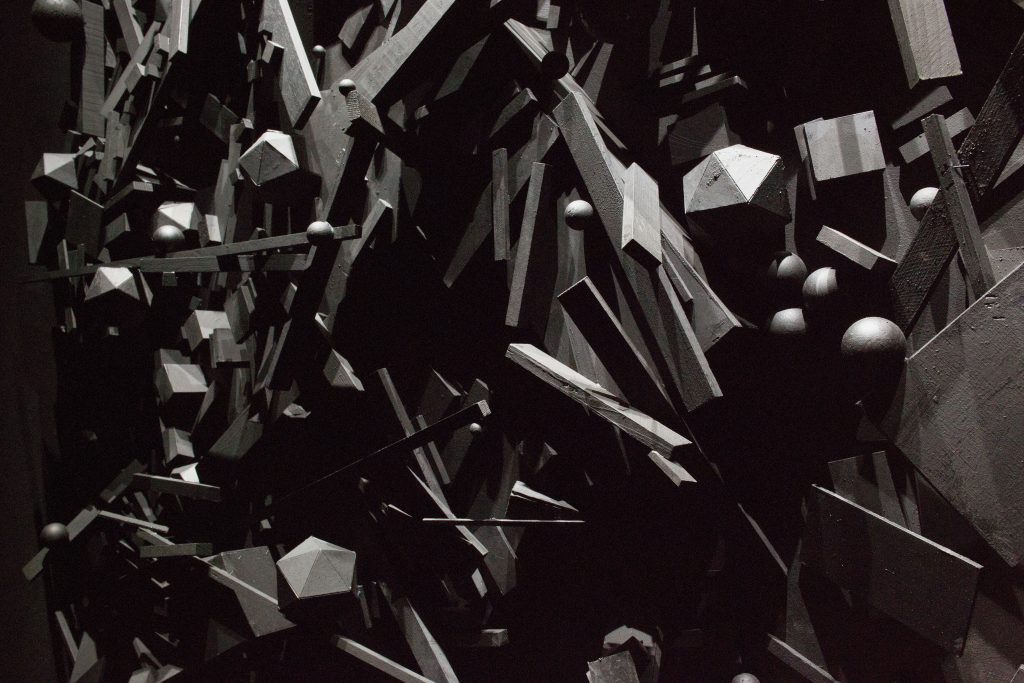 Marres Dialogues: Levi van Veluw and the thinking body
Marres organised Dialogues event during the exhibition. The Relativity of Matter has a special sensory effect on visitors; it calls for a response of the body and can be better be experienced than contemplated. Dancers are trained to listen to their body. Through this training they often use a bodily approach of perception, which distinguishes itself from more cognitive ways we use to create meaning.
Valentijn Byvanck moderated a discussion between the artist Levi van Veluw and several well-known dancers affiliated with the Nederlandse Dansdagen: Christina Giannelia, Marc Maris, and Loïc Perela.
Press about Levi van Veluw
Fonds 21, Mondriaan Fund and Creative Industries Fund NL. Film Company BIRD made a special atmospheric film about the installation The Relativity of Matter.