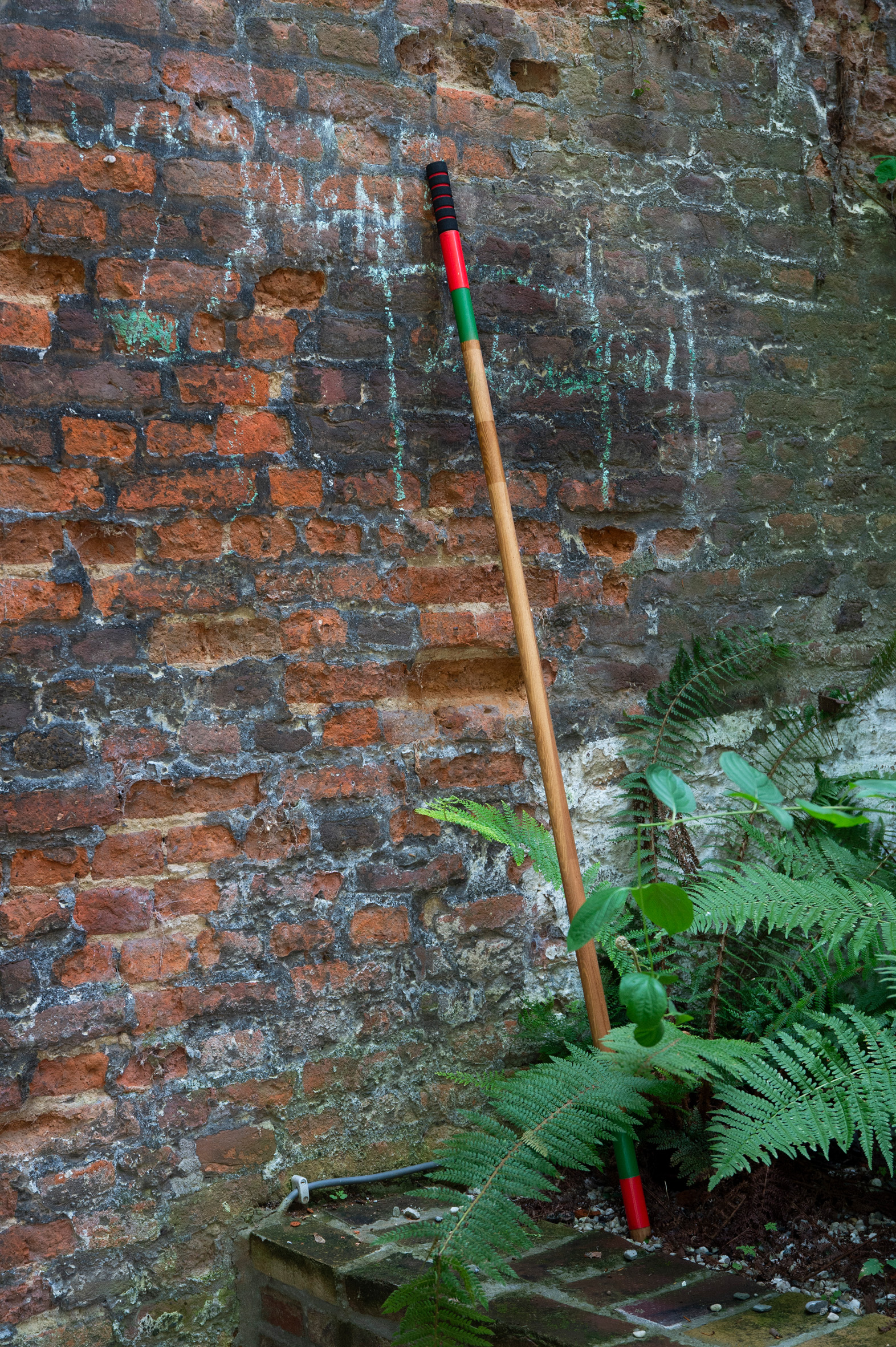 The exhibition project This is the Border by Martin Brandsma (1972, Wolvega) deals with collaboration, behavior and boundaries in and around buitenplaats Kasteel Wijlre. This is the Border consists of an exhibition in the Koetshuis, presenting new and existing work by the artist, and a series of interventions in places around the buitenplaats and in the South Limburg region, including Marres' public city garden.
Partly active as a behavioral biologist, Brandsma has spent the past 12 years studying the shrike: a mysterious songbird with raptor traits. Thus, the artist started making stick sculptures from various materials, which he calls "I" and places in the natural habitat of the shrike, and which were used by the birds as lookouts, among other things. In addition, in recent years Brandsma placed his stick sculptures in public spaces such as art museums – where they relate (sometimes uninvited) to the art on display.
I-58,I-74, I-49 will be on view at Marres until at least December 3, 2023. The city garden is freely accessible Tuesday through Sunday, from 12:00h.
In the fall of 2023, There's No Place Called Home (Maastricht) by artist James Webb will also be on view at Kasteel Wijlre as a parallel intervention.