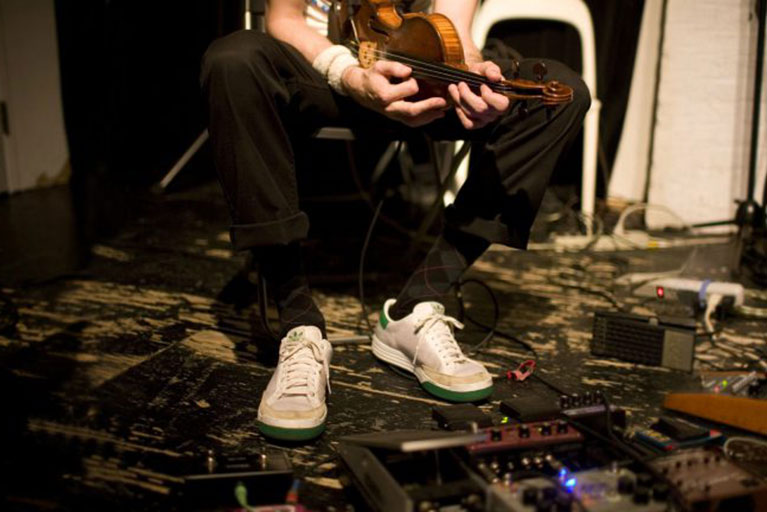 Listening Walk
Composer and musician Christopher Tignor created for the performance series Marres Movements a walking tour. The tour began in the centre of The Painted Bird exhibition at Marres and gradually moved out of the building and into the streets, returning to the institution at the end of the experience.
The Listening Walk led participants along a carefully orchestrated route, transitioning through different physical environments as they took in the emotive and thematic contours of the music through personal headphones. Based on the Slow Research theme 'Intimacy,' the experience transforms the normally solitary act of headphone-listening into a social and performative act that unfolds both physically and perceptually through a rich mix of introspection and active engagement.
Christopher Tignor
A classically trained violinist since age 3, who has playing rock and roll since adolescence, Christopher Tignor (US, 1976) studied creative writing at Bard College, has an MS in computer science from NYU, and a PhD in music composition from Princeton.
This performance was curated by Carolyn F. Strauss of Slow Research Lab, Amsterdam