Date: May 29th
Time: 7 – 9 PM
With: Katja Gruijters and ArtEZ Product Design Arnhem
Location: De Brandweer
Language: English spoken
Can we overcome the boundaries of taste?
In this session, we explore the associations and boundaries of the sensory world through a multitude of questions. How do we store sensory impulses in our memory archive? What is the meaning of sensory overload? Are food sensations comparable to other sensations, including for instance those of sex?
Supervised by food designer Katja Gruijters, students at ArtEZ Product Design Arnhem address these and other questions in a spectacular hands-on evening full of experiences.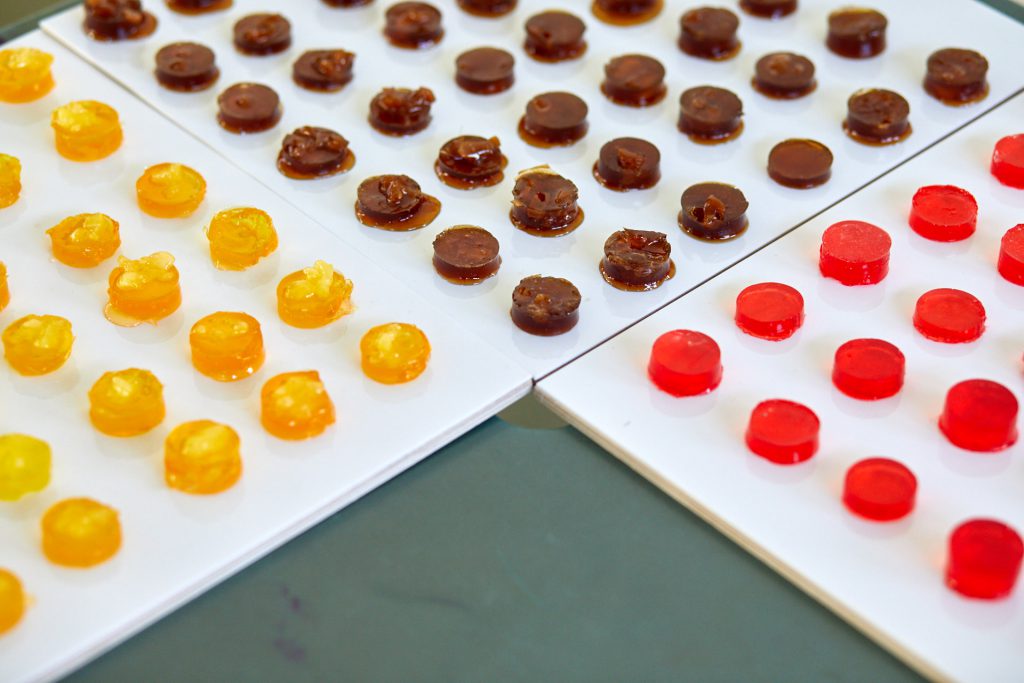 Katja Gruijters
After studying at the Design Academy Eindhoven in the Netherlands, Katja Gruijters decided to specialize in food and drink design. Since 2001, she has worked in her own studio in Amsterdam, designing food experiments, concepts and products. Katja makes use of long-term trends based on human desires. She has developed projects for companies in the Netherlands and elsewhere – Iglo, Mora, Albron PP, RBV Leaf, Heinz, Seafood Partners, Sara Lee DE, Riedel Drinks, De Bijenkorf, Sorbo, Unipro and Servex. Gruijters developed a new course called Food Design and Innovation at the HAS Den Bosch agricultural college in the Netherlands, where she also teaches.
Additionally, she writes a monthly column about her vision on food design in Food Magazine, a trade journal for the Dutch food industry.