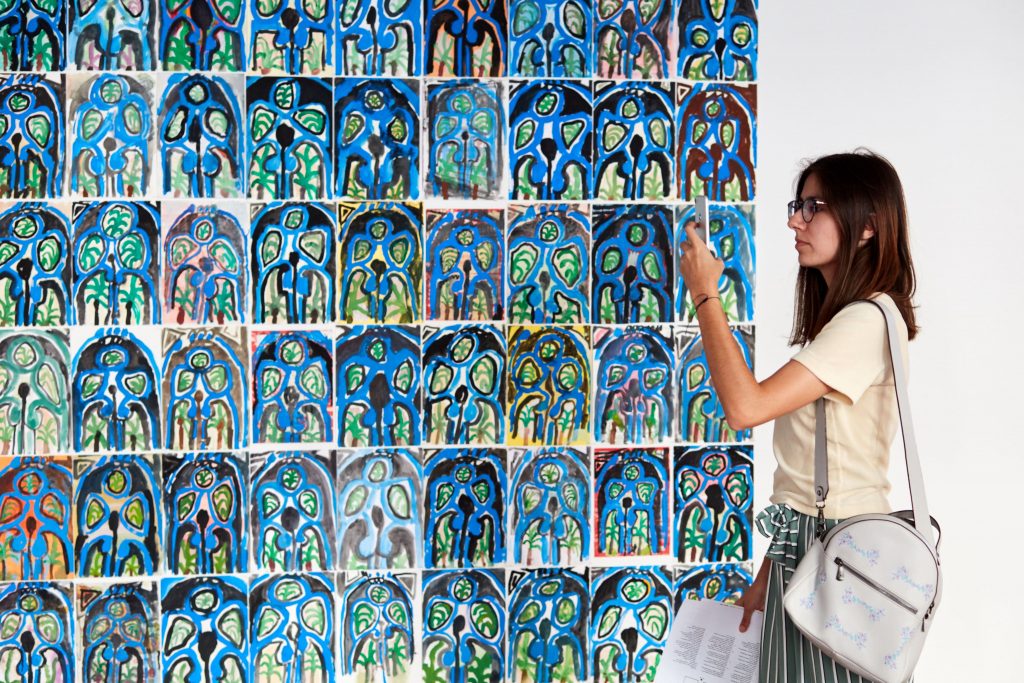 In the summer of 1955, Picasso moved his studio to the Belle Époque villa 'La Californie', built in the early 20th century and located in the hills surrounding Cannes.
The large Jugendstil windows and the view on a garden with cactuses, eucalyptus and palm trees found their way into Picasso's paintings. These interior landscapes, as Picasso called them, show unfinished paintings and sculptures, painters' materials, musical instruments and other objects that he used as props in his work.
At Marres, van Kreij presented hundreds of drawings and gouache paintings, from monumental works on thick watercolor paper to loose series on sketchbook paper, advertising leaflets and other printed matter. He combined these works with sound sculptures made from collected and found materials and a series of stools from his studio. At the historical Marres house with its intimate rooms and beautiful city garden, an association with Picasso's summery studio on the Mediterranean coast arisose almost instantly.
In the past years, Marijn van Kreij has worked on a series of drawings and paintings modeled after Picasso's interior landscapes. Reproductions in books form the starting point of a new creation process, focused on the act of drawing and painting. Van Kreij: 'I empty out the image, and at the same time it fills itself with new interpretations.' The artist is alone in his studio when he appropriates the images and examines the possibility of endlessly applying differences. At some point, however, he wishes to involve others. He created the title work of the exhibition Marijn van Kreij: Nude in the Studio in collaboration with schoolchildren from the Japanese mountain village Kamiyama.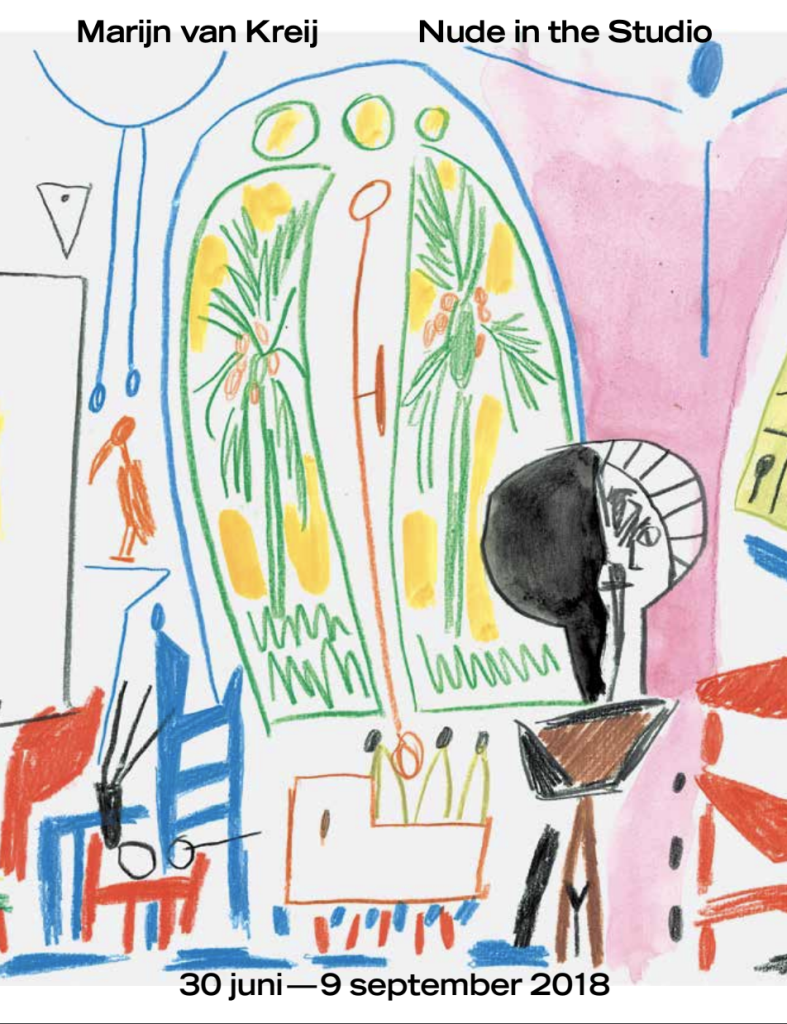 Artist
Marijn van Kreij's (Middelrode, 1978) body of work consists of drawings and paintings on paper, collages, objects, slide projections, videos, and sound pieces that are brought together in carefully-composed exhibitions. He previously displayed his works in solo exhibitions in Amsterdam, Berlin, Haarlem, London, and Zurich. He was awarded the Dutch Royal Award for Modern Painting in 2013 and the ABN AMRO Art Award in 2016. Van Kreij lives and works in Amsterdam and teaches at the Gerrit Rietveld Academie university of applied sciences for Fine Arts and Design.
Postcards booklet
The exhibition Nude in the Studio will be accompanied by a booklet containing 24 postcards, designed by Akiko Wakabayashi. The postcards booklet is available in the online shop.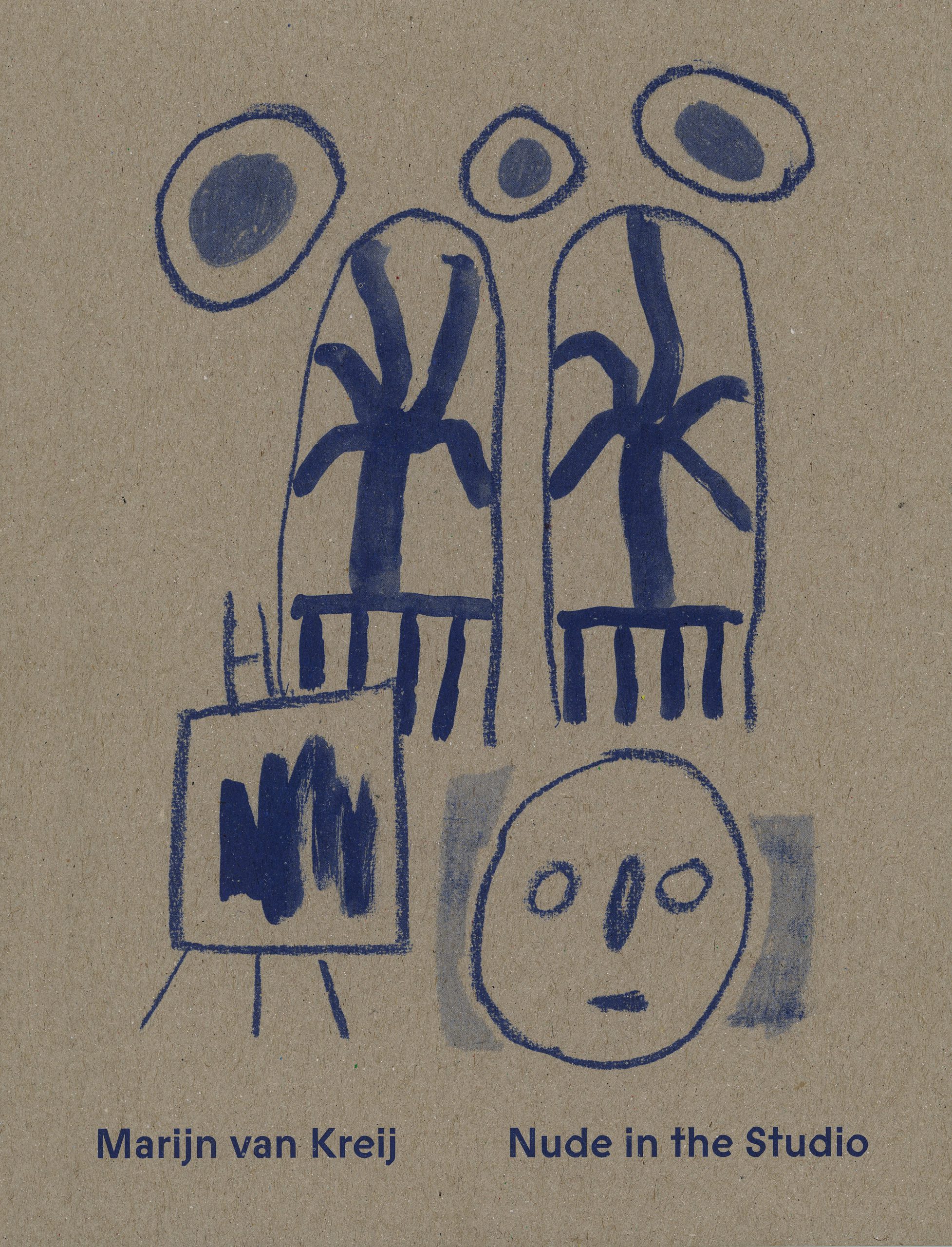 Het Parcours en Finnissage
Nude in the Studio was part of the twenty-third edition of 'Het Parcours' on Sunday, September 9, 2018. Together with 24 other cultural venues in Maastricht, Marres opened its doors to the public. Shows and performances were staged at various locations throughout the city. The theme of this edition was CULTURE, TASTES LIKE MORE. On the last day of the exhibition, Marijn van Kreij was present to explain his work.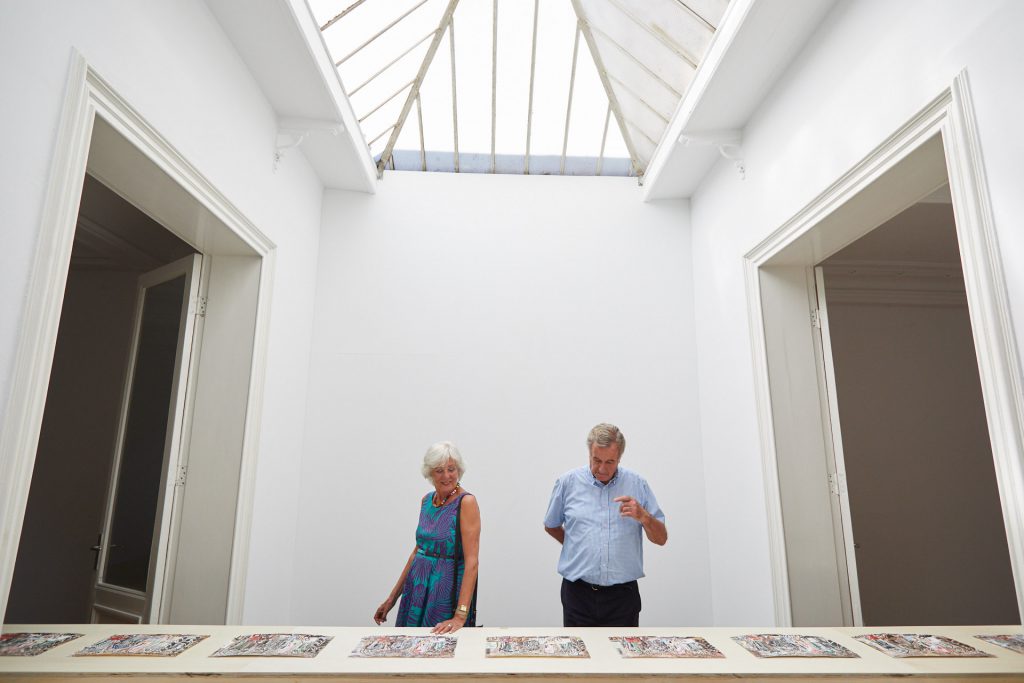 Press about Marijn van Kreij