Marres is a House for Contemporary Culture in Maastricht with a beautiful garden and a great restaurant. Marres creates exhibitions and organizes lectures, performances and all kinds of projects dedicated to the language of the senses. Marres works with visual artists, musicians, designers, performers, dancers and theater makers.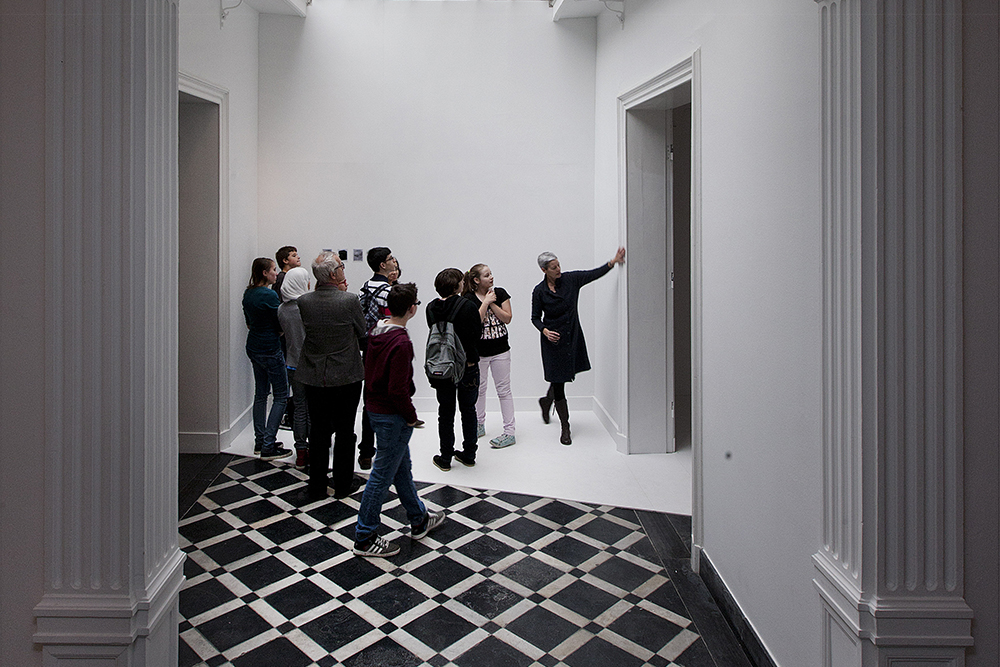 As a volunteer at Marres you are part of the house and its residents. Your contribution is essential for the daily activities on the floor. Your activities consist of:
Welcoming the guests
Operating the cash register
Being a host in the exhibition hall
Supporting at openings or other events
You will be working in a dynamic environment where the exchange of ideas plays an important role. In addition, you will experience at first hand how an exhibition is designed. You will have the opportunity of meeting artists, culture lovers and a team of art professionals. In addition:
As a volunteer you will get a unique look behind the scenes of an art institution, for example by spending a day with the education or production department.
Marres believes in reciprocity: as a volunteer you commit yourself to Marres and its projects, but we also invest in you as a team member. Marres offers you various trainings in presentation techniques and organizes teambuilding events and day trips.
You will receive a volunteer fee of €5.00 per hour. The number are to be determined, depending on your and Marres's wishes and needs.
Does all of the above appeal to you and do you want to be part of the Marres family? Send your motivation and resume to werken@marres.org and we will contact you as soon as possible.
Marres aims for more diversity in audiences, programming and staff. We encourage people who contribute to this diversity to apply.