Date: June 13th
Time: 7 – 9 PM
With: Mami Izumi and Emmanuelle Wackerle
Location: De Brandweer
Much of human movement is on foot. We need our body to bring us to work, school and the supermarket. But there is also a long tradition that relates walking to thought. The peripatetic school in ancient Greece derived its name from its habit to converse while walking, and Kant's daily tour became famous as 'the philopher's walk.' Robert Walser presented his walking as a philosophical object, Baudelaire invented 'the flaneur' and Stanley Brouwn turned walking into art. More than the simple body movement of shifting our weight from one foot to another to move forward, walking, then, is a tool to create, reflect and meditate. But how do our predispositions, handicaps and environment influence our sensory perception to bring about this contemplative shift?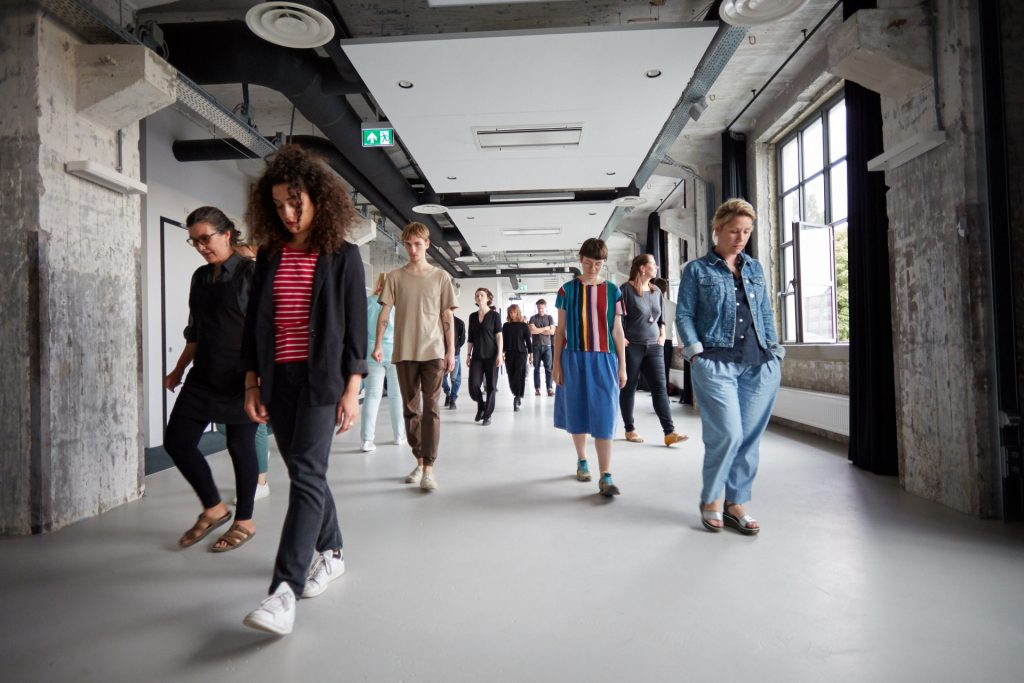 Mami Izumi
Mami Izumi (1987) joined Homura Tomoi Ballet Company in Japan in 2005. In 2012, she entered the professional dance program at SEAD dance academy in Austria. She was simultaneously selected to work in the BODHI project, where she danced in several pieces, including the piece Sens Interdit by Anton Lachky which has been performed since 2013. Izumi also created the solo Cotton, which premiered in Musica Sacra Festival in 2015. In 2017, she worked with Anton Lachky Company (BE) on the piece Cartoon, which is on international tour. Recently, Izumi is working on her personal and participatory project 'Blind Walk.'
Emmanuelle Wackerle
Emmanuelle Wackerle is a London based artist and academic that uses performative strategies (live and mediated) and writing to explore the poetics of survival and resistance. Emmanuelle studied Photography and Fine Art, lectured at the Kent Institute of Art and design and was appointed reader in photography and relational practices in Visual Communication at the University for the Creative Arts in Farnham. Wackerle develops collaborative projects both at local and international levels, in academic and non academic contexts. Her work is in various collections, including the Bibliotheque Nationale de Paris, Tate Britain, V & A, and the Poetry Library in London.