Date: September 20th
Time: 7 – 9 PM
With: Roger Kneebone, Jozef Youssef and Dusia Kneebone
Location: De Brandweer
Touch and the 'knowledge of the hand' are essential to surgery, cooking, science and the arts. This interactive event will explore how experts from diverse backgrounds can share insights in unexpected ways. Roger Kneebone (surgeon and educator), Jozef Youssef (leading chef and gastronomic researcher) and Dusia Kneebone (marine geologist, art historian and hat maker) have been investigating how the culinary concept of 'mise-en-place' – how experts organise their work at the intersection between hands, tools and materials – can play out in different disciplines. They will illustrate some of the techniques they use, invite the audience to experience 'hand knowledge' and to contribute their own perspectives.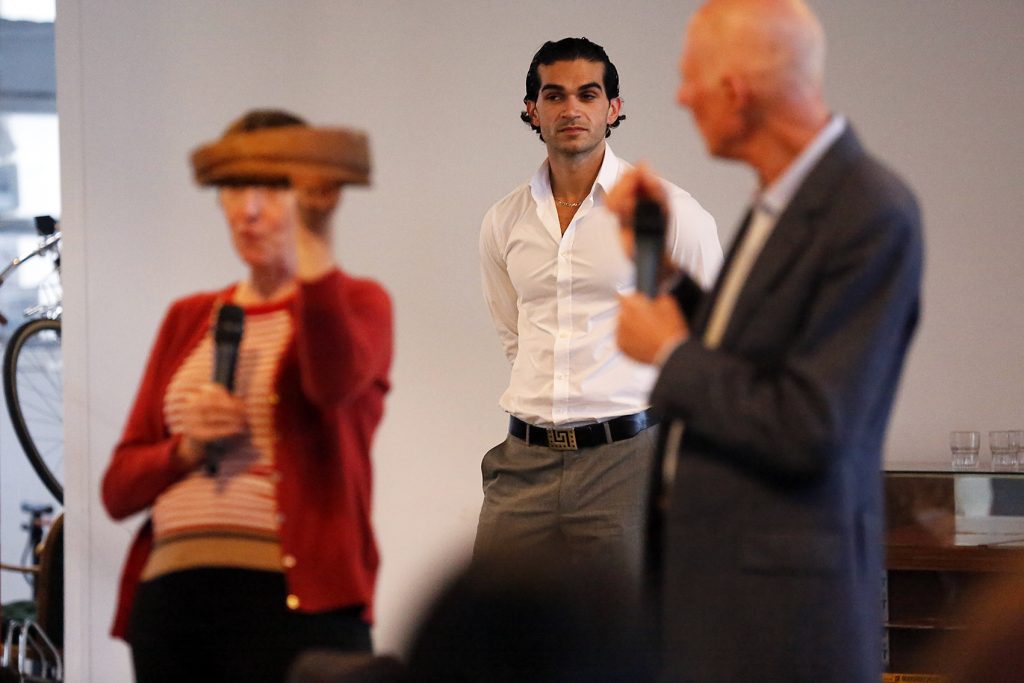 Roger Kneebone
Roger Kneebone (b. 1954) is a clinician and educationalist, who leads the Centre for Engagement and Simulation Science at Imperial College London and the Royal College of Music–Imperial Centre for Performance Science. Aa an academic and innovator, Kneebone has built an unorthodox and creative team of clinicians, computer scientists, design engineers, social scientists, historians, artists, craftsmen and performers. He is a Wellcome Trust Engagement Fellow and in 2011 became a National Teaching Fellow. Kneebone presents Countercurrent, a fortnightly iTunes podcast featuring 30-45-minute conversations with people whose interests and careers cross boundaries.
Dusia Kneebone
Dusia Kneebone (b. 1954) was trained as a marine geologist, but changed careers to become an art historian. She has engaged in handicrafts including lacemaking, sewing, knitting with colour, ceramics and hat-making. Dusia and Roger have collaborated for many years on the simulation-related engagement work, which he has pioneered at Imperial, integrating perspectives from clinical practice, science, art, craft and performance.
Jozef Youssef
Jozef Youssef (1981) is the creative force behind Kitchen Theory, a platform for experimental dining events and corporate sense explorations. The multi-sensory experiences are an extension of his research, carried out with a cross disciplinary team of collaborators including scientists, academics, designers, and artists into the fascinating areas of sensory perception and the future of Gastronomy. Prior to pursuing his passion for a more experimental form of gastronomy, Jozef worked in some of the London's top restaurants and 5 star deluxe hotels including Helene Darroze at the Connaught and The Dorchester Hotel.