Date: June 12th
Time: 7 – 9 PM
With: Elise 't Hart, Soundtrackcity, Annelies Jacobs, Marc Alberto
Location: De Brandweer
Language: English spoken
Sounds of Homes & Cities
What sounds frame our daily existence?
We register our daily existence as visual. Yet, our orientation is just as much dependent on sound. We listen carefully to sounds of cars, bicycles, busses, and subways when we navigate through the city, and we listen perhaps even more subtly to sound of coffeepots, laundry machines and moving chairs when we're at home. These sounds are so intimately known to us, that they don't reach our consciousness. Yet, when they fall away, we miss something. In this session, Marres explores the sounds of the everyday with artist Elise 't Hart, researcher Annelies Jacobs, artist initiative Soundtrackcity and musician Marc Albert.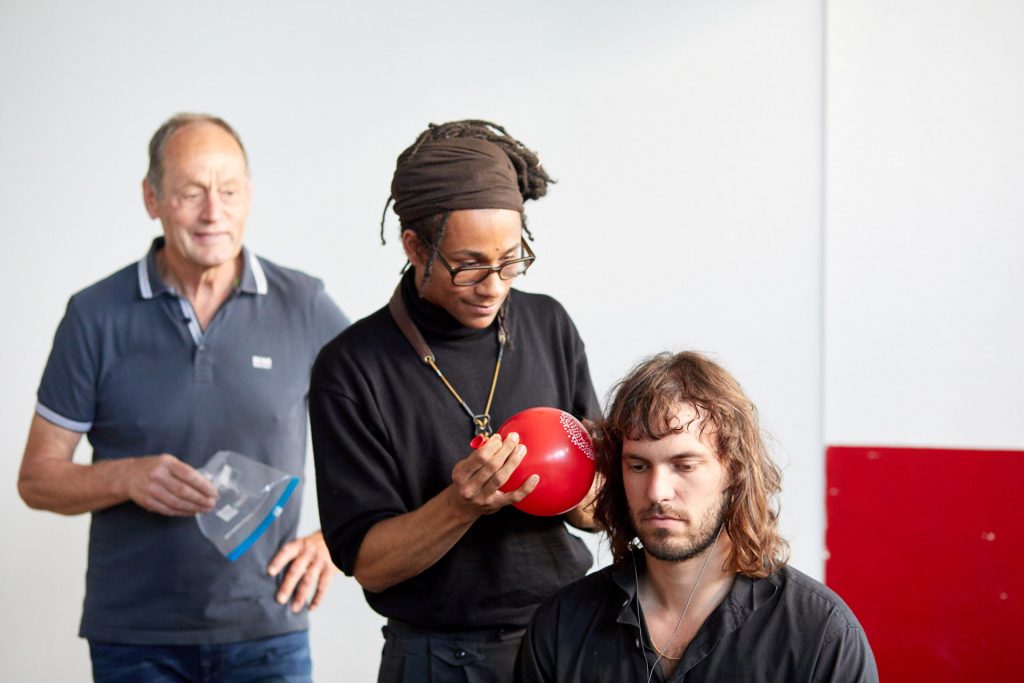 Elise 't Hart
Alberto
Elise 't Hart is a sound artist who combines music, sound and visual arts. In 2013, she founded The Institute for Household Noise. It was the beginning of a large collection of domestic sounds that she registers, manipulates, imitates, imagines and describes: a creaking floor, a buzzing fridge, a ticking heater, the clattering shower water, a blowing extractor hood, chirping birds or a ringing doorbell.'t Hart also visualizes sounds in films, photos, and installations. People interested in her collection can purchase a weekly sound subscription.
Annelies Jacobs
Trained as architect, software designer, and social scientist, Annelies Jacobs is interested in the relationship between (built) environment, technology, social practices, and cultural beliefs. She draws upon urban and environmental history and sound studies to explore the relationships between urban sound, the appropriation of public space and perceptions of city life. Her research has been used for an interactive sound installation in the Amsterdam Museum.
Soundtrackcity
Soundtrackcity is the name under which Renate Zentschnig and Michiel Huijsman have been making, producing and distributing sound art since 2009. The projects of Soundtrackcity mark joint explorations of the public sonic space, under the guiding idea that participants engage with the city through listening. Soundtrackcity collaborates with local initiatives and institutions, including the Amsterdam Public Library. Examples of their projects are Urban Sound Lab, Sonic West and Crowdsourcing Mr. Visserplein.
Marc Alberto
Marc Alberto is in variable order a composer, saxophonist, and sound artist. From a characteristic combination of tradition in media and technology combined with experimental techniques and processes, his fascination with timbre and texture becomes very clear.