Date: October 10th
Time: 7 – 9 PM
With: Katja Heitmann
Location: De Brandweer
Our skin keeps us from seeping into the world. The skin holds our insides together, and stops the outside world from coming in. Even though we notice our skin only with damage or signs of age, it is a unique organ, a tender, stretchy, soft, and ultimately porous boundary. It is the elastic and adaptable place of encounter, a territory where the inner fluid breathing landscape of the bodyself meets the outer changeable environment that we share with other humans, animals, plants, rocks and water. We learn through cultural codes to conform and adapt our bodily experiences to what seems appropriate to specific situations. Katja Heitmann is interested in how to choreograph the skin. In this workshop, we will zoom into the skin as a physical element. What is the role of the skin for the body? What are the smallest movements underlying it?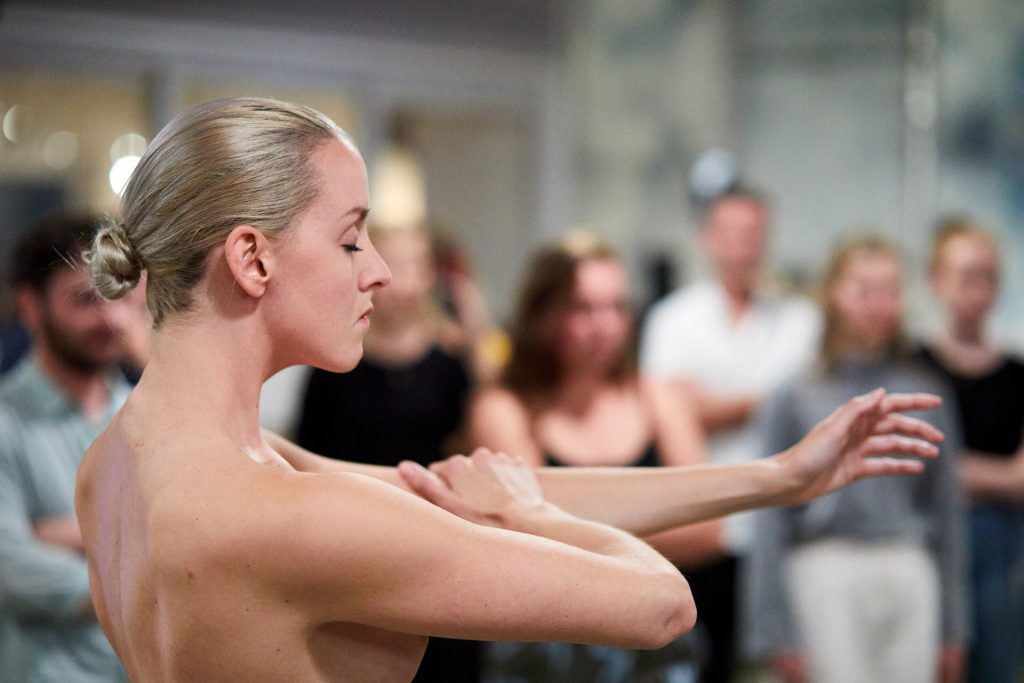 Katja Heitmann
Katja Heitmann (1987, Hamburg/Germany) explores the intersections of dance, visual arts, performance and installation. With her team Katja creates performance-installations and theatrical exhibitions exploring the ambiguous question 'Who (or what) moves who.' In autumn 2019, Katja and her team created Museum Motus Mori at Marres, exposing the growing collection of endangered human movements. She gave a hint of what this will become in an extraordinary session of the Marres series Training the Senses session (Skins, October 2018). For an impression, click here. In 2016, Katja was awarded the Prize of the Dutch Dance Festival for outstanding choreographic talent.