Date: May 30th
Time: 10:30 AM – 1:30 PM
With: Alexis Blake
Location: Theater aan het Vrijthof
Language: English spoken
Special Workshop – Max 15 people.
Do you trust your body?
Do you know where in your body you store your different emotions?
What is your nervous system telling you?
Do you allow your body to process your daily thoughts and past traumas?
What is your body communicating to you that your mind refuses to listen to?
In this workshop Alexis Blake aims to guide our bodies to a state where they can move and respond honestly without filters. In doing so, we will be able to locate emotions held within the body and move towards creating space for expression and reflection. The workshop is part of the artist's large-scale project, Anthology of Anger. In this project, she explores how culture, history and DNA influences one's expression or suppression of emotions versus the body's authentic movements of these emotions.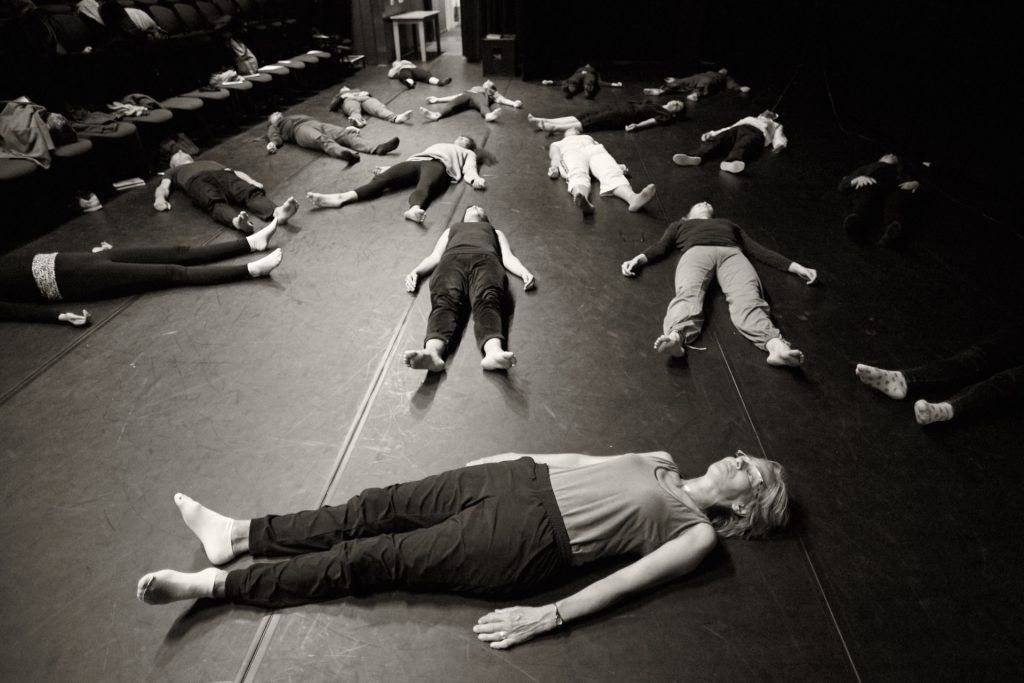 Alexis Blake
Alexis Blake has a multidisciplinary practice in which visual art, movement and performance are combined. She explores the way in which the body is represented and is treated as an archive, which she then critically examines, disrupts and re-negotiates. Her work directly engages with the representation and the subjectification of the female body whilst activating it as a site and an agent for socio-political change. In this process, she creates spaces in which systems of representation and power can be exposed and avoided.
Blake received an MA in Fine Art from Piet Zwart Institute, Rotterdam (2007) and she was an artist-in-residence at the Delfina Foundation, London (2016) and at the Jan van Eyck Academie, Maastricht (2014–15). Her work has been presented at numerous locations, such as: Riga Biennial 2018, BOZAR (Brussels), Performatik19 (Brussels), Rijksmuseum (Amsterdam), British Museum, Block Universe Performance Festival (London), ExtraCity (Antwerp) and La Triennale di Milano XXI (Milan).