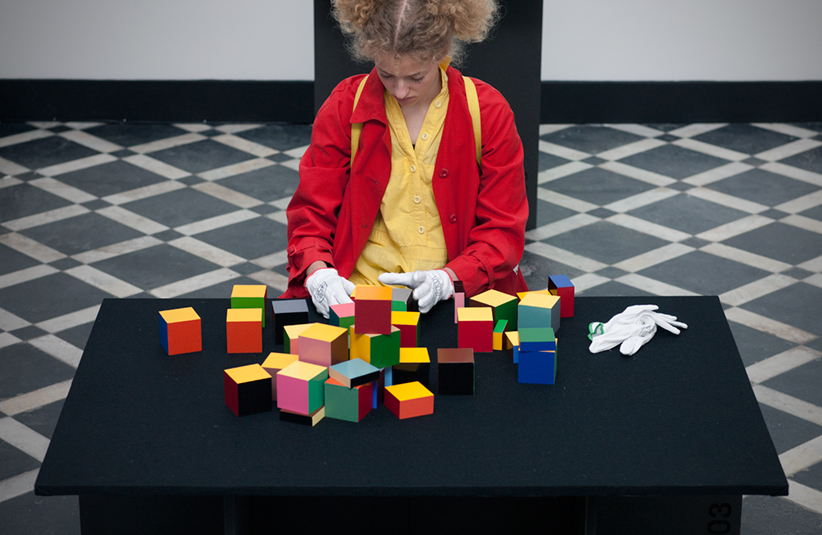 In the Spring of 2014 Marres presented a selection of Vedute, a collection of three dimensional objects, each measuring 44 x 32 x 7 cm in closed form.
Curator: Daan Bakker
Unlike books, 3D-manuscripts reveal their content as visual statements. Some are directly accessible, others must be unfolded, and yet others need to be performed; the variety is endless. Marres exhibited a large selection of Vedute, including works by Peter Struycken, Marina Abramovic, JCJ VanderHeyden, Paul Panhuysen, 75B, Adriaan Geuze, Marlies Dekkers and Krijn de Koning.
The exhibition also featured a new series of Vedute objects that have been made in 2013 and 2014 at academies of fine arts, design and architecture throughout the Netherlands.
For this exhibition Marres opened its whole house, including the basement, attic, office and icehouse for this special, multi-coloured collection, with film, text, and touchable. The exhibition led to the secret corners of the Marres house.
The Vedute Foundation was established in 1991. In its 22 years, the collection has grown to more than 200 spatial manuscripts. The New Institute manages the collection. Visit www.vedute.nl for detailed information about the entire Vedute collection.
The opening of he exhibition took place on 17 April 2014. Find images of the opening here.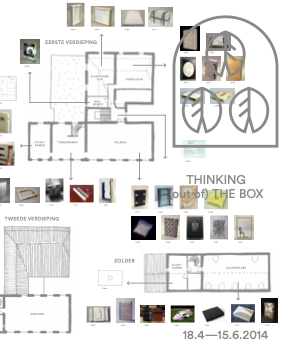 Marres Talks
During the exhibition Marres organised the series MARRES TALKS. Participating artists were invited for a series of conversations on the role of practising within the maker's artistic activities. The conversations followed after a speed tour through the exhibition by Valentijn Byvanck.
14 May: Peter Struycken, Krijn de Koning, Roy Villevoye en Pieter Vos (75B)
25 May: Paul Panhuysen, Marc & Nicole Maurer en Ben Zegers
11 June: Students Design Academy Eindhoven