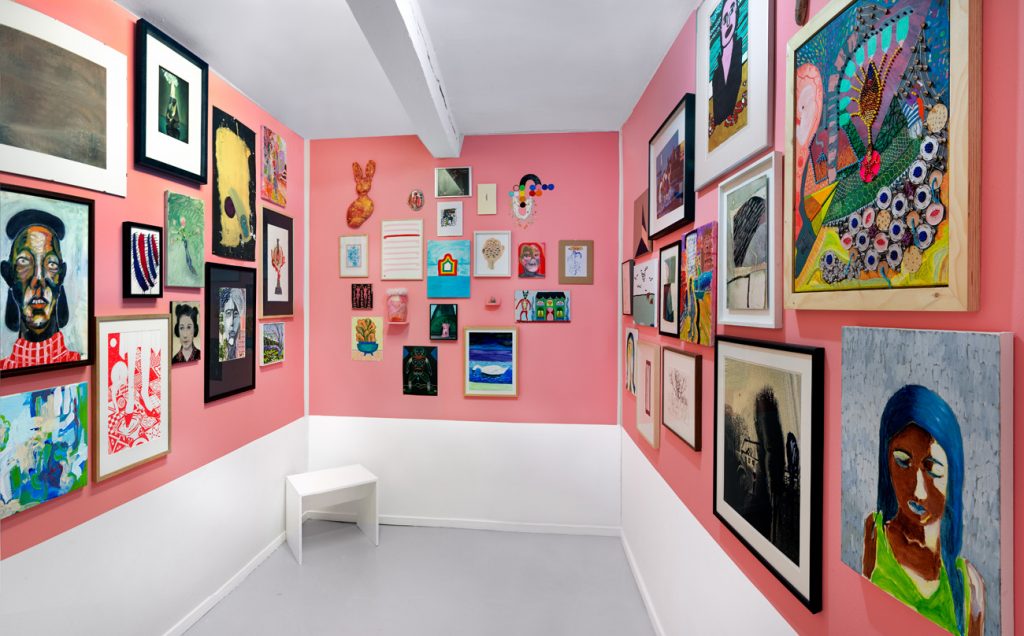 From September 5 to November 15 2020, Marres started a new tradition by launching the first Limburg Biënnale, which presented more than 250 artworks by over 150 artists from Limburg and the surrounding area.
Following the tradition of the annual Summer Exhibition of the Royal Academy in London, this exhibition brought together all kinds of artists, professionals, amateurs, and hobbyists in a festive celebration of the arts. A cross-section of the visual arts was on display: from sculpture to dance performance, from textile installation to video art, from studying professional to retired amateur, from 7 to 87 years old and from Cobra painting to Bauhaus drawing.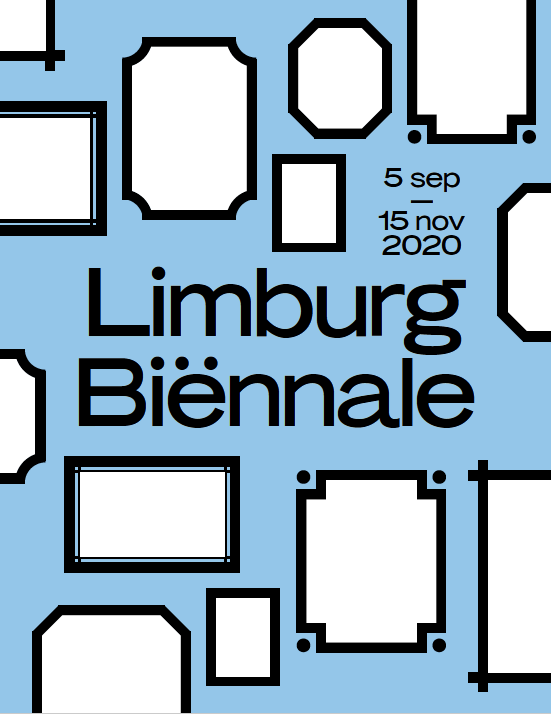 Jury members & curators
With an open call in July 2020 Marres invited everyone in Limburg and the surrounding area to send in a maximum of three art works. A jury of 12 professional artists selected from over 1100 submitted artworks. They each curated a room in Marres with their selection and also exhibited their own works.
The jury members and curators were: Chaim van Luit, Charlotte Lagro, Esther Janssen, Hadassah Emmerich, Joan van Barneveld, Keetje Mans, Marta Volkova en Slava Shevelenko, Mike Moonen, Sidi El Karchi, Tanja Ritterbex en Vera Gulikers.
Corona
Two months after the opening on 5 and 6 September, the second wave of the coronavirus in the fall unfortunately brought the Limburg Biënnale to an early end. On November 4 instead of November 15, Marres closed its doors. Due to the corona measures, the public program for the exhibition was also canceled.
Marres had been considering starting a tradition like the London Summer Exhibition of the Royal Academy in Limburg for years. In the spring of 2020, a planned exhibition with international artists had to be canceled last minute due to the coronavirus. Supporting local talent combined with a revival of attention to the region, partly due to corona, was the motivation for realizing the Limburg Biënnale.
Artists
The selected artists for our first Limburg Biënnale were:
José Aerts, Julie Arphi, Olivier Arts, Sara Bachour, Stefanie De Bakker, Felix Baumsteiger, Gert van Beek, Akkie de Beer, Elise Berenstein, Suzanne Berkers, Joris Bochman, Hetty van Boekhout, Marianne van der Bolt, Ronald van den Boogaard, Jorden Boulet, Dirk Bours, Servé Braeken, Rina van den Brandt, Paddy de Bruijn, Anne Büscher, Joep Caenen, Mak Camps, Aga Cela, Hannelore Celen, Bryan Claessen, Mattanja Coehoorn, Pierre Coric, Roxanne Crals, Anne Linde Dejong, Les Deux Garçons, Cas Dingelstad, Talla Dirkzwager, Chantal Le Doux, Birgitta van Drie, Jeroen Duijf, Kaya Erdinç, Anneke Eussen, Jeroen Evertz, Ton Eyssen, Marjo Frische, Cathy Ganty, Truus Gelissen, Lena George, Moniek Gerrits, Eva Geutjes, Grapevine, Franck Gribling, Kim Gromoll, Norbert Grunschel, Joost van Haaften, Dirk den Haan, Annelies Habers, Femke Habets, Debora De Haes, Marte Hameleers, Joke Hansen, Johan Helder, Jolanda Helwig, Eugene Hennekens, Michel van Henten, Petra Herzog, Milous Heunks, Fran Hoebergen, Birgit Horsting, Wouter Huis, Anke Huntjens, Roger Huskens, Jeroen Jaenen, Willem Janssen, Mark Janssen, Tonnie Jongen, Joséphine Kaeppelin, Tineke Kambier, Eleni Kamma, Corina Karstenberg, Willem van Kempen, Laura Knipsael, Weronika Kocewiak, Brecht Koelman, Marie Claire Krell, Hannah Kuhlmann, Luuk Kuipers, Ton Laeven, Peter Lahaye, Amber Lalieu, Miyeon Lee, Pascale Leenders, Catharina van Leeuwen, Susan Leurs, Lino Lithium, LosDQ, Maurits Losse, Ien Lucas, Linda Maissan, Marika Meoli, Marjon Merckelbach, Jochem Mestriner, Robbie van Mierlo, Astrid Mingels, Ray Moon, Remy Neumann, Kyra Nijskens, Guusje van Noorden, Sylvie van Oosterhout, Anoek Oostermeijer, Desiree Palmen, Benyamin Perry, Marco Plinio Júnior, Dorine van der Ploeg, Branko Popovic, Han Rameckers, Jack Reubsaet, Helmie van de Riet, Roos Roberts, Johanna Roderburg, Astrid Rubie, Limmy Scheres, Sylvia Schols, Zoë Schoonbrood, Yvonne Schroeten, Simone Schuffelen, Rachel Simons – De Bie, Krista Smulders, Saskia Spitz, Risja Steeghs, Felix Stelten, Bram Tackenberg, Fienke Teeken, André Terlingen, Willy Thijs, Rebecca Treur, Michiel Ubels, Torsten Uerlings, Vanacruz, Tejo Verstappen, Aline Verstraten, Marianne Vestering, Ebba Vispad, Lukas Vonk, Marjan Vos, Joost Vrouenraets, Rob Walter, Bas de Weerd, Peter van Wegberg, Ron Weijtjens, John Weilacher, Jan Willms, Bas de Wit, Mickey Yang, Pippilotta Yerna, Marielle Yogi, Quinn Zeljak, Julia Zeltserman.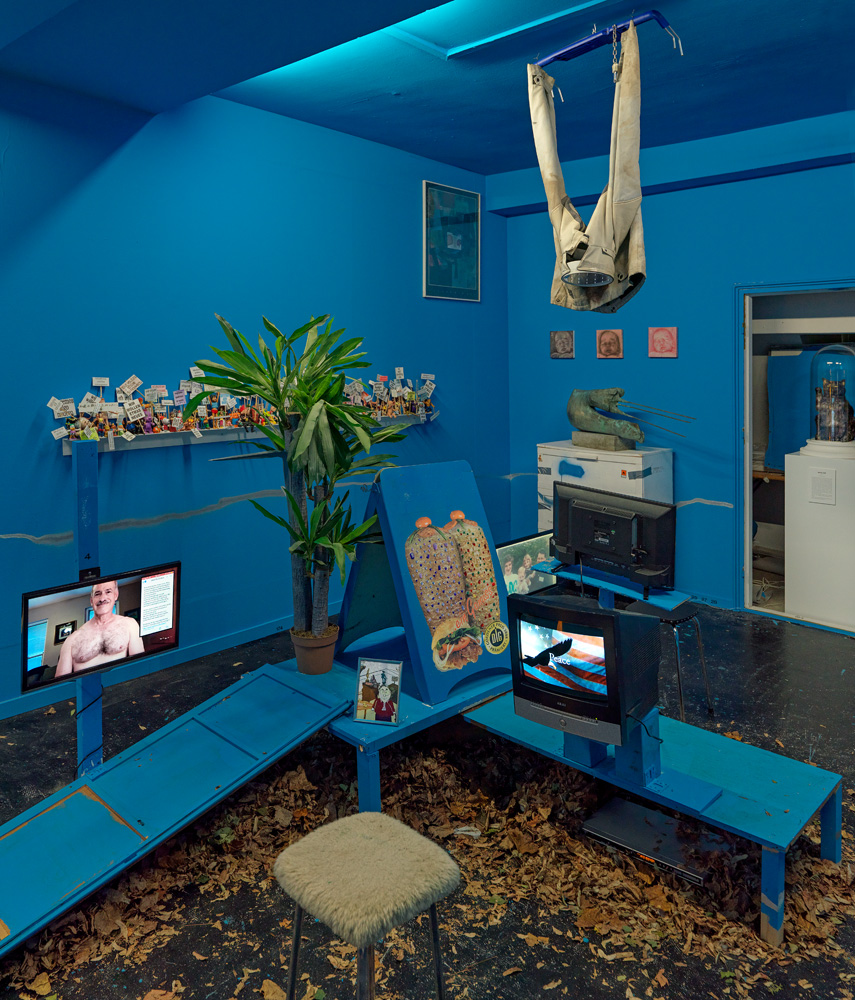 Press about
Limburg Biënnale #1