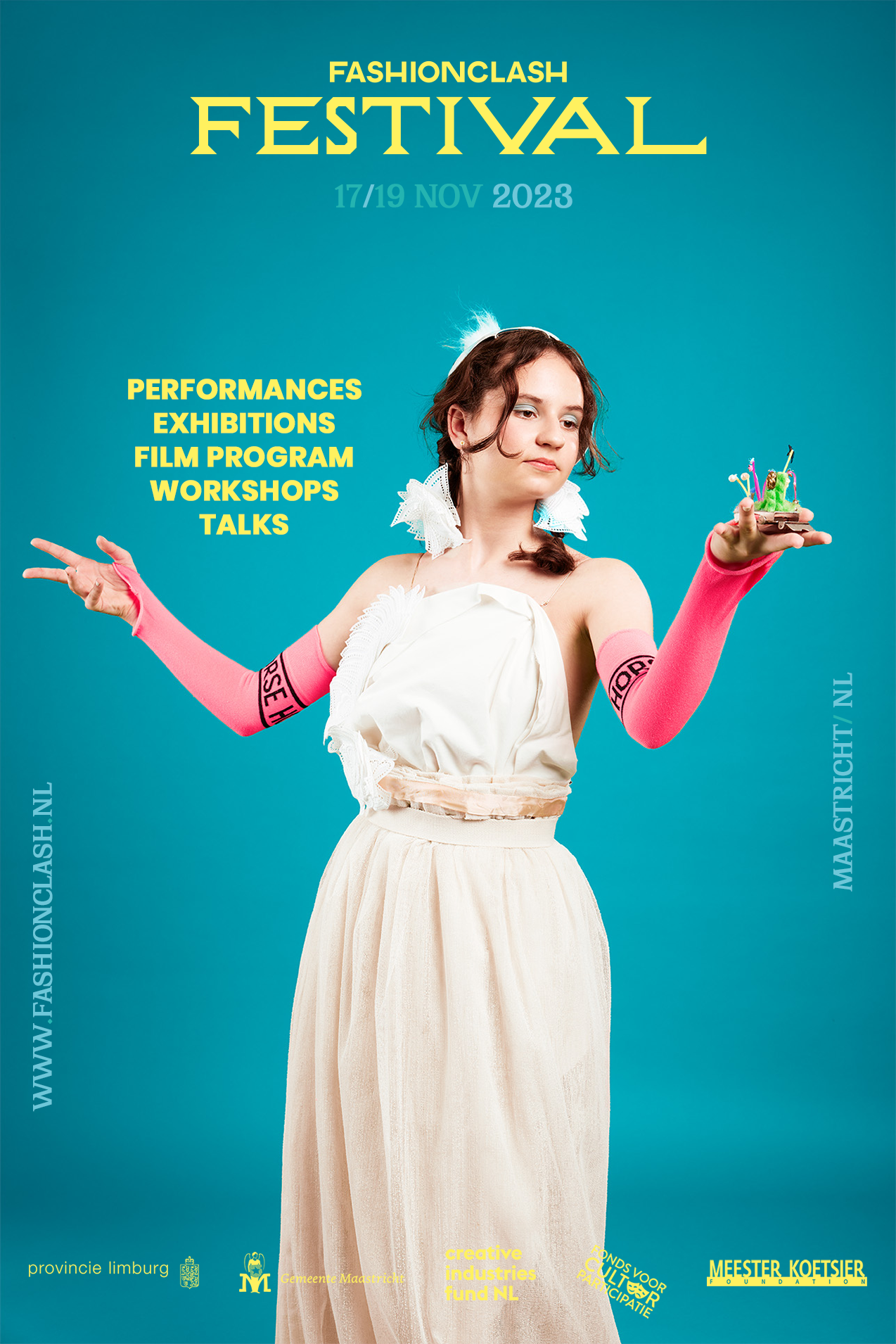 FASHIONCLASH @ Marres with work by designers and artists Roumans, UGO WOATZI, TIM VAN DER PLAS and André Konings.
The 15th edition of the international and interdisciplinary FASHIONCLASH Festival will take place from 17 – 19 November 2023 in Maastricht. The garden of Marres is also one of the venues where you can discover work by a new generation of designers and performing artists from all over the world.
Admission to the garden is FREE.
The three-day program with an exhibition, performances, talks, workshops and fashion film screenings, showcases projects that explore, contextualize and celebrate contemporary fashion culture. During the festival the work of more than 100 designers, artists and makers from more than 30 different countries can be seen.
FASHIONCLASH Festival is all about discovering, stimulating and co-shaping current developments in fashion and opening up these developments to a wide audience. Participants of the festival belong to a generation of designers and artists who explore and question the boundaries of their discipline. With their works they move between the transdisciplinary domains of fashion, social design and visual arts.